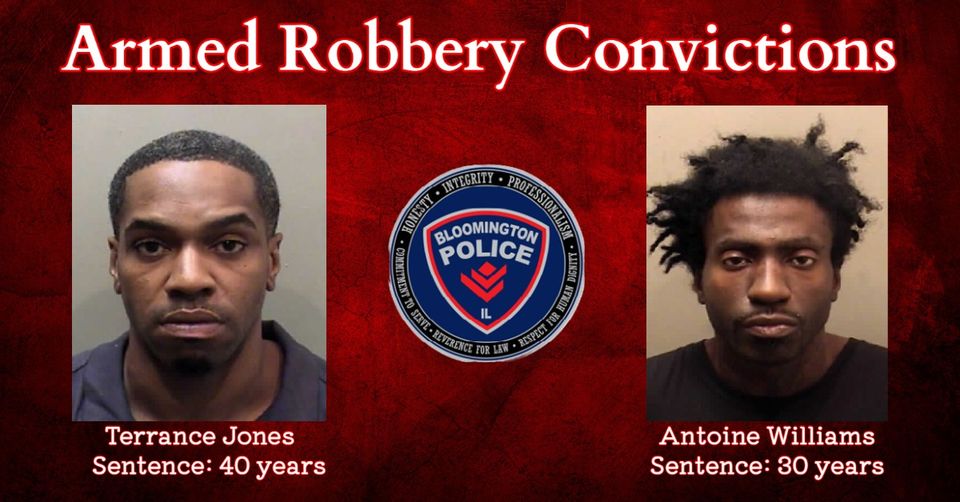 By Blake Haas
BLOOMINGTON – Two men in Bloomington are heading to prison after being found guilty of robbing a local pawn shop.
In May last year, Terrance Jones, 35, and Antoine Williams, 30, robbed McLean County Exchange.
Jones and Williams fought the owner during the robbery while firing a gun inside the store.
McLean County prosecutors say they then pistol-whipped the owner after their firearm jammed.
During an investigation, authorities found a matching vehicle in the Chicagoland area and linked the car to a pawn transaction by one of the suspects.
In addition, authorities linked a second subject through various electronic evidence.
In a McLean County court hearing, Jones and Williams were sentenced to 30 years in prison.
The owner of the pawn shop has recovered from his injuries.
Blake Haas can be reached at [email protected].