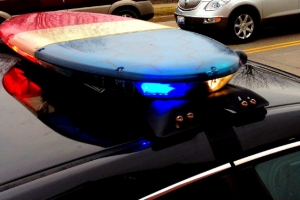 By Jake Fogal
FORD COUNTY – Local emergency services in Ford County responded to a single vehicle accident Tuesday afternoon that left one person dead.
The Ford County Sheriff's Office put out a news release that a 17-year old male from Gibson City, died in a crash on 500 East Road, just south of Sibley just after 3:00 p.m.
The driver was identified as Colin Kristensen by GCMS Superintendent Jeremy Darnell, as the school's Facebook page released a post in remembrance of Kristensen.
https://www.facebook.com/gcmsunit5/posts/pfbid04b6aaam9fT9YbQ3FTsWs5SttJNLtjCkQVrK1vjwyJXbhBAChd7EPH4YXxcm7wMYTl
Kristensen is said to have entered the ditch and struck a utility pole after losing control of his vehicle. The vehicle then rolled several times ejecting him from the car.
The Ford County Sheriff's Office arrived on the scene alongside Gibson Ambulance Service and Sibley Fire, and medical personnel determined that the Kristensen had died from his injuries.
According to GCMS's Facebook post, information regarding arrangements will be provided when made available by the family.
Ford County authorities are still investigating the crash.
Jake Fogal can be reached at [email protected].