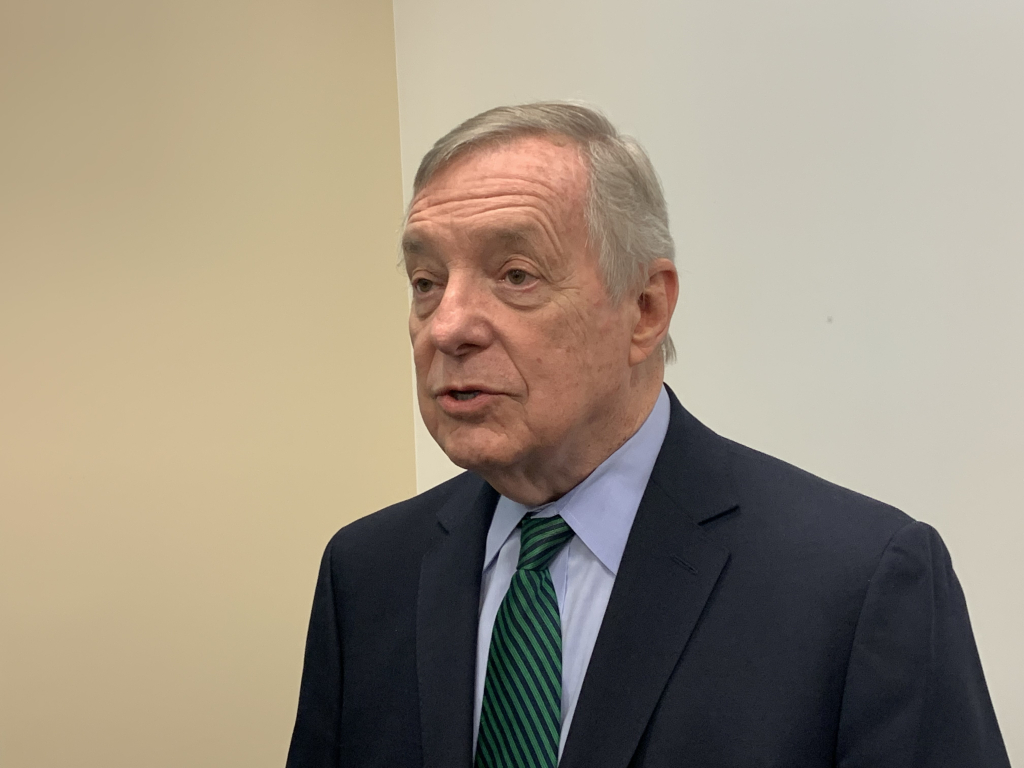 By Dave Dahl
LINCOLN – There's too much at stake, says U.S. Sen. Dick Durbin (D-Ill.), for Republicans to dig in on the debt ceiling crisis.
"Businesses will lay off workers if we default on our debt," Durbin told reporters Monday in Lincoln. "People will find interest rates going up. Fewer homes will be sold. Fewer cars will be sold. We're also likely to see people who have invested their life savings in a retirement account – if they have any investment. for example, in equities or stocks – they could suffer as a result of this. The net result of this could be disastrous for families and businesses."
Durbin used the word "hope" but said he has been vacillating between optimism and pessimism.
Durbin was in Lincoln to announce a rural health initiative: the Roadmap to Grow Illinois' Rural Healthcare Workforce.
"Today in America, we take our promising students, educate them, train them for more than a decade," said Durbin, "and then license them on one condition: that they face a debt load of north of $200,000. $200,000! This steers some of the best and brightest into higher-paying specialties in more affluent and urban areas."
The plan includes: recruiting young people into medical careers as early as middle school, expand the capacity of educational programs, and create incentives for rural recruiting.
Dave Dahl can be reached at [email protected]