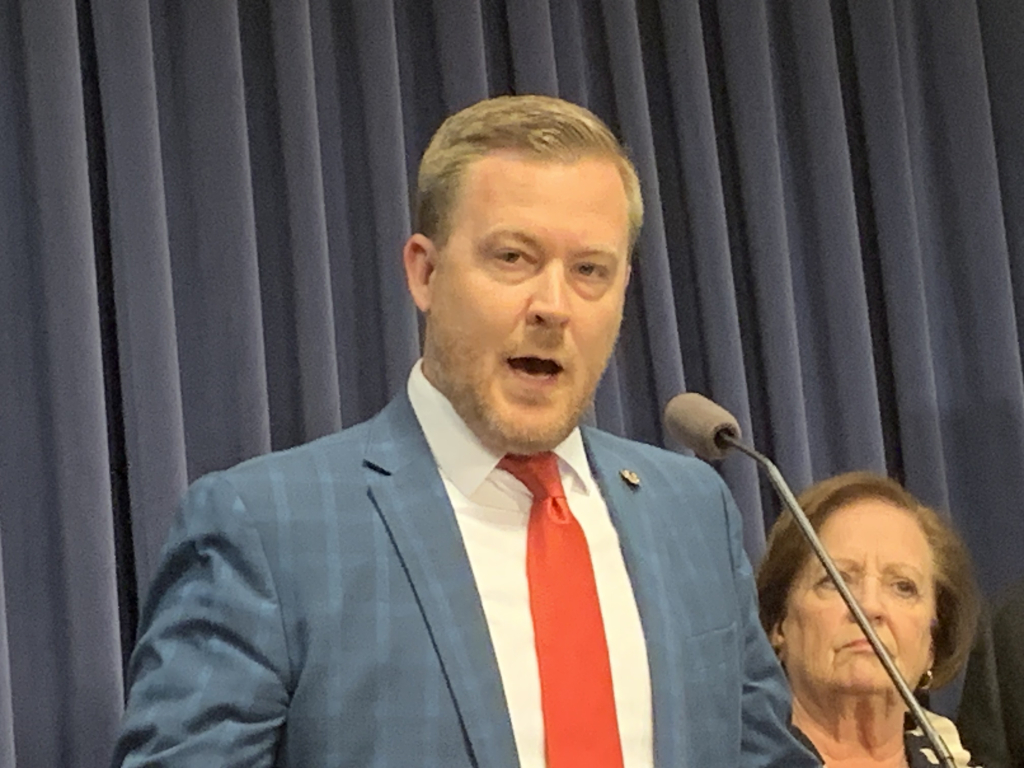 By Dave Dahl
SPRINGFIELD – Once Democratic leaders in the Illinois General Assembly announced lawmakers would return Wednesday, you had some angry Republicans.
Supermajority Democrats set a May 19 date to end the 2023 spring session. While it was an artificial deadline – May 31 and July 1 are the dates of real consequence for legislative inactions – State Rep. C.D. Davidsmeyer (R-Jacksonville) said it was a deadline nonetheless, and blowing it is on the Democrats.
"They've been talking about this date forever. How many days have we canceled throughout the legislative session? It's almost as if it's a surprise the budget's all of a sudden due on May 19," Davidsmeyer told reporters. "We've had all the time in the world to be working on this, and it crept up on them as if it wasn't a priority."
"Our asks are simple," said State Rep. Norine Hammond (R-Macomb), her caucus' chief budget negotiator. "We want no new spending. We want to pay our bills on time; and to support good fiscal measures to increase our credit rating and continue to fund the rainy day fund."
Republicans annually say they are left out of the process, and this year is no different.
Asked to compare and contrast House Speaker Chris Welch (D-Hillside) with predecessor Mike Madigan, House Minority Leader Tony McCombie (R-Savanna) said, "Madigan wouldn't have, first off, drawn a map that is drawn for (78) hard Democrats," McCombie said. "I don't think Madigan would have put a deadline of May 19 to put pressure on his members or his staff."
The Senate is scheduled to meet Wednesday and Thursday. The House is scheduled to meet those two days plus Friday.
Bills effective immediately require a three-fifths majority after May 31. The new fiscal year begins July 1.
Dave Dahl can be reached at [email protected]