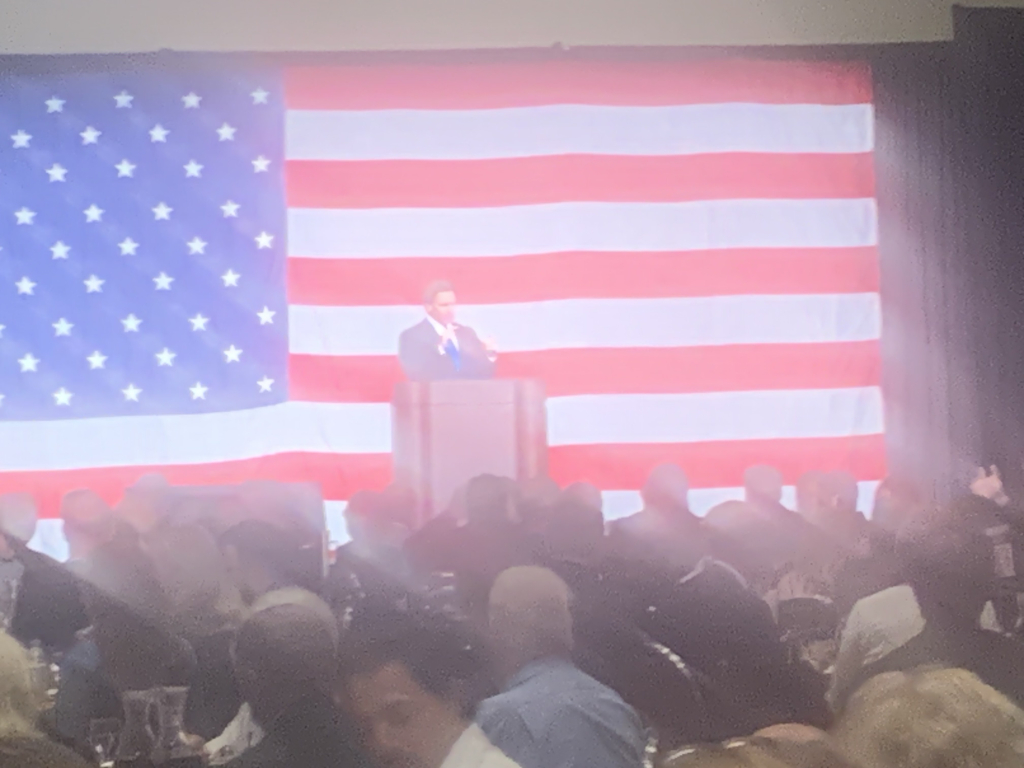 By Dave Dahl
PEORIA – Illinois Republicans Friday got a look at something they do not have of their own: a statewide winner.
Florida Gov. Ron DeSantis was the guest at the Peoria-Tazewell Lincoln Day Dinner, before more than a thousand guests at the Peoria Civic Center. He got some digs in on Illinois Gov. JB Pritzker, who has said DeSantis is not welcome here. DeSantis says that's strange as, DeSantis continued, he shipped his family to Florida during the pandemic.
"When we had covid hit," said DeSantis, "I had to make the decision about: was I going to be willing to stand alone, was I going to be willing to do what I thought was right in the teeth of unprecedented opposition; or was I just going to go along with the crowd and subcontract my office to people like Dr. Fauci."
DeSantis also outlined how he and his state party enjoy support across virtually all demographic lines, something Illinois Republicans can only hope for.
While DeSantis has not announced his political plans for 2024, he is scheduled to be in Iowa Saturday.
Dave Dahl can be reached at [email protected]