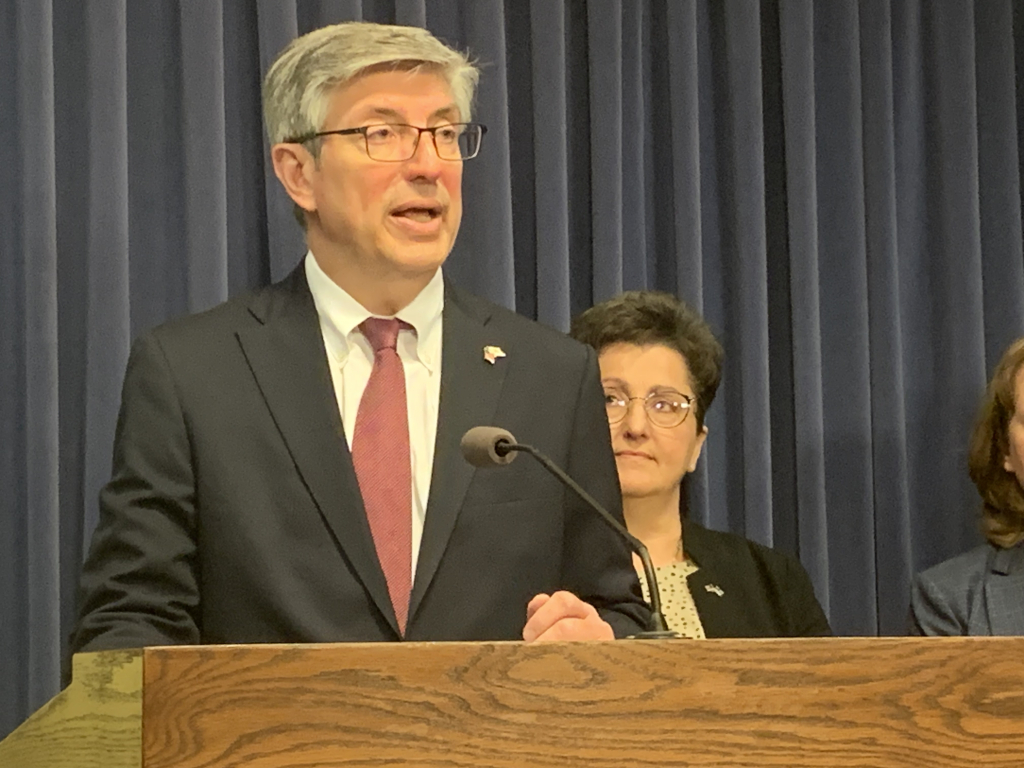 By Dave Dahl
SPRINGFIELD – With just a week to go in the legislative session, Illinois House Republicans say they have numerous good bills, if supermajority Democrats would only pay attention.
State Rep. Dan Ugaste (R-Geneva) leads a working group called Reigniting Illinois' Strong Economy – "RISE."
"These bills would bring certainty to employers and help provide extra opportunities that workers in Illinois need to make ends meet," Ugaste told reporters Thursday. "Many of the bills that I have introduced address the issue of workers' compensation, (which) remains a big obstacle to business investment in Illinois."
And State Rep. Blaine Wilhour (R-Beecher City) wants the state to dial down its commitment to renewable energy.
"The legislature and the governor in this state have imposed energy policies that are unrealistic, they are unaffordable, and they have stripped away the job-creation advantages of being an energy exporter, which this state once was and has the resources to be again," said Wilhour.
"Successful people and successful organizations are able to temper their aspirations with reality."
Wilhour wants the Illinois Commerce Commission to intervene if a planned plant closure threatens the grid.
The bills Ugaste and Wilhour and other House Republicans discussed at a news conference Thursday are all stuck in the House Rules Committee.
The General Assembly's last scheduled day of session is Friday, May 19.
Dave Dahl can be reached at [email protected]