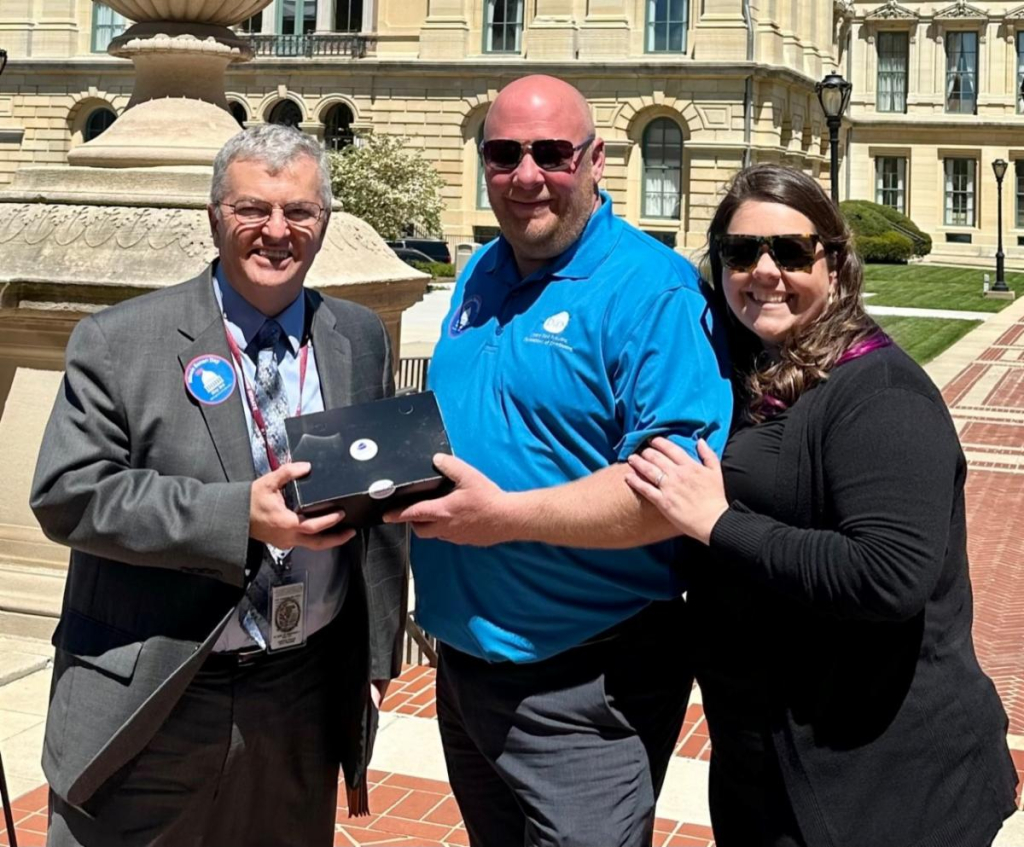 By WJBC Staff
SPRINGFIELD – The Illinois Pork Producers Association was at the Illinois State Capitol Wednesday to celebrate the commemoration of Senate Joint Resolution 22, sponsored by State Sen. Tom Bennett (R-Gibson City), which designated May 3 as "Illinois Bacon Day."
Illinois pig farmers, Illinois Pork Producers Association staff, and FFA state officers handed out BLT sandwiches to legislators and discussed the role that pork production plays in Illinois, the fourth largest pork producing state in the United States.
Studies show that the average American consumes about 18 pounds of bacon each year, and Illinois pork producers keep up with the demand by producing over six billion slices of bacon annually.
IPPA used "Illinois Bacon Day" as a way to highlight how dedicated Illinois pig farmers are to producing the highest quality protein available and to talk about how the pork industry supports over 57,000 jobs, contributing an estimated $13.8 billion dollars to the economy.
Even more importantly, "Illinois Bacon Day" brought attention to the important issues that Illinois pork producers are facing today.
"IPPA is laser-focused on addressing labor shortages on hog farms and producer profitably. We recognize that many stakeholders participating in Illinois Bacon Day don't represent rural districts," states Chad Leman, IPPA President. "That is why we are seizing this opportunity to educate them about our industry and discuss the issues currently facing pig farmers. Our hog farmers have been faced with negative margins now for 6 consecutive months. These lack of profitability issues will eventually come full circle and negatively affect our state's economy."
WJBC News can be reached at [email protected]