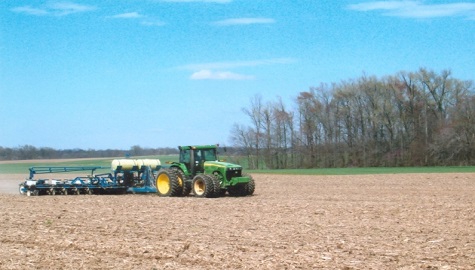 By Jake Fogal
MCLEAN COUNTY – Estimates of corn and soybean production for 2022 are being released by the USDA's National Agriculture Statistic Service.
According to the State of Illinois, the top five counties in the US for corn output overall are in Illinois.
McLean County lead the country in corn production with roughly 71 million bushels of grain produced.
The remaining counties are Iroquois, Livingston, LaSalle, and Champaign.
Behind Iowa, Illinois as a whole continues to produce the second-most corn in the nation.
The state is the leading producer of soybeans in the country, coming in with the top 11 counties.
Piatt County produced an estimated 74.2 bushels per acre.
Macon, Sangamon, Scott, Logan, Tazewell, Stark, Morgan, Christian, Champaign and Woodford counties come in at 2-11.
Jake Fogal can be reached at [email protected]