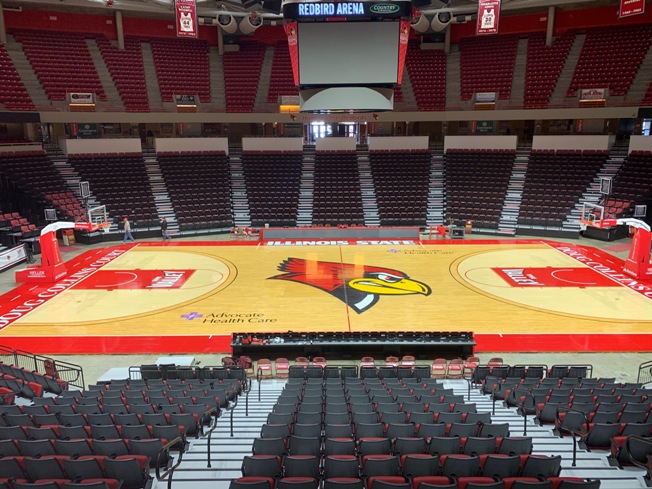 By Neil Doyle
NORMAL – Some of the best girls high school basketball teams around the state will compete this weekend in Bloomington-Normal for the IHSA State Championship titles.
The season started with 674 high school girls' basketball teams across the state and now only 16 teams remain.
Teams from class 1A, 2A, 3A and 4A will play March 2-4 at Illinois State University's CEFCU Arena. It's the second year in a row all classes are competing on the same weekend as class 1A and 2A semifinal games will begin Thursday.
Matt Hawkins, Vice President of Sports and Events at the Bloomington-Normal Area Convention and Visitors Bureau, says hosting events like the IHSA Girls Basketball State Finals are a win for the Bloomington-Normal economy.
"We are honored to continue the tradition of hosting the IHSA Girls Basketball State Finals at CEFCU Arena. We are ready to provide an unforgettable experience for players, coaches, families, and fans alike."
Nearly 15,000 fans are expected to fill CEFCU Arena and the Bloomington-Normal community this weekend with an estimated direct economic impact of over $1.2 million, according to a news release.
Tickets are $11 and can be purchased through goredbirds.evenue.net/. In the event that a fan cannot purchase a ticket online, tickets can be purchased with cash only at the North Entrance of CEFCU Arena.
Neil Doyle can be reached at [email protected]