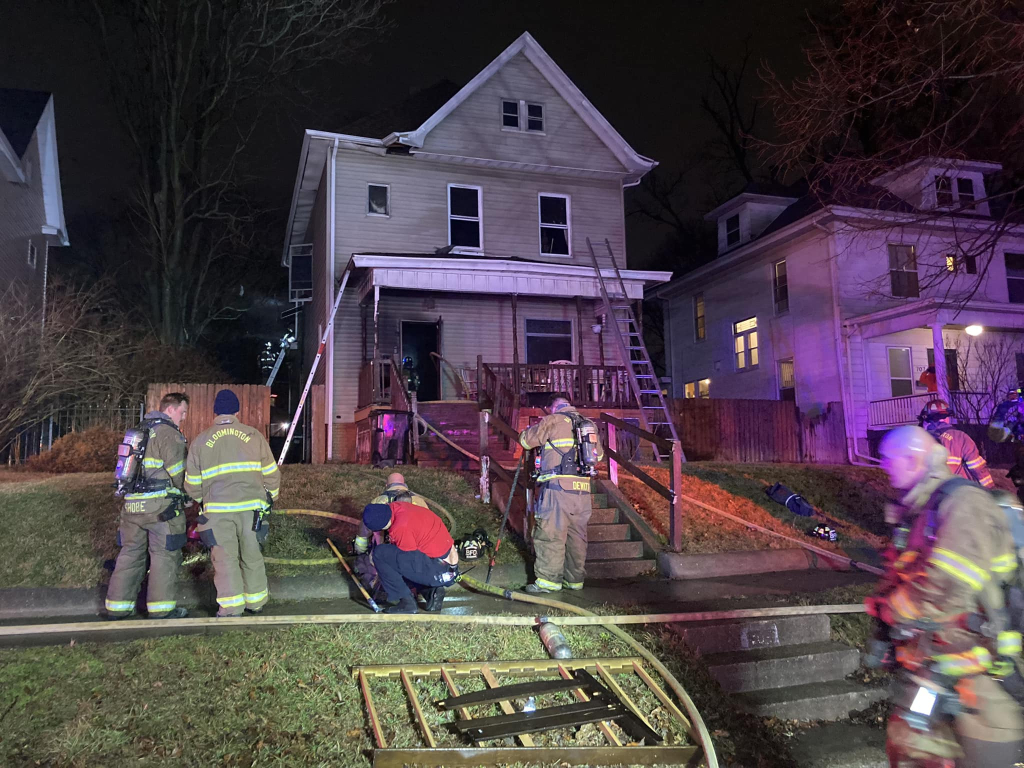 By Neil Doyle
BLOOMINGTON – The Bloomington Fire Department was called Wednesday night for a house fire on the city's west side.
Crews responded around 8:50 p.m. to 709 West Market Street.
When firefighters arrived, they located the blaze in the back half of the home. Crews had the fire under control around 9:30 p.m.
Two adults and a child were inside the house at the time of the fire. They were able to escape without injuries.
The cause of the blaze is still under investigation and a dollar estimate of damage is unknown.
The two adults and child were displaced and the Red Cross was notified.
Neil Doyle can be reached at neil.doyle@cumulus.com