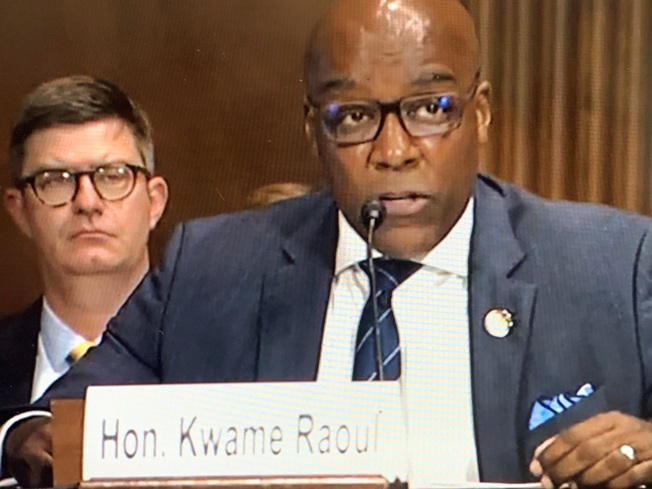 By Dave Dahl
SPRINGFIELD – The attorney general – without going into specifics as to why he thinks the judge in Kankakee was wrong to declare the elimination of cash bail unconstitutional – says he is confident the state will win an appeal of Wednesday's decision.
Kwame Raoul said the decision is not binding on any other case, including those of pretrial defendants anywhere in Illinois. What's more, "many provisions of the Safe-T Act (a big package of criminal justice bills, including the Pretrial Fairness Act) continue to be in effect. And, with regards to counties, in many of the counties throughout the state, the Safe-T Act provisions remain in effect, including pretrial detention, as of Jan. 1."
Raoul tells WJBC he cannot go into great detail on where he believes the Kankakee judge erred, but he did say he disagrees with the judge's finding that the law violates the provision of separation of powers. Also, "we believe that we left judicial discretion intact with regards to the ability to get sufficient sureties. It's important to note that sureties does not necessarily mean money."
And sureties is indeed the word the Illinois Constitution uses.
Dave Dahl can be reached at news@wjbc.com