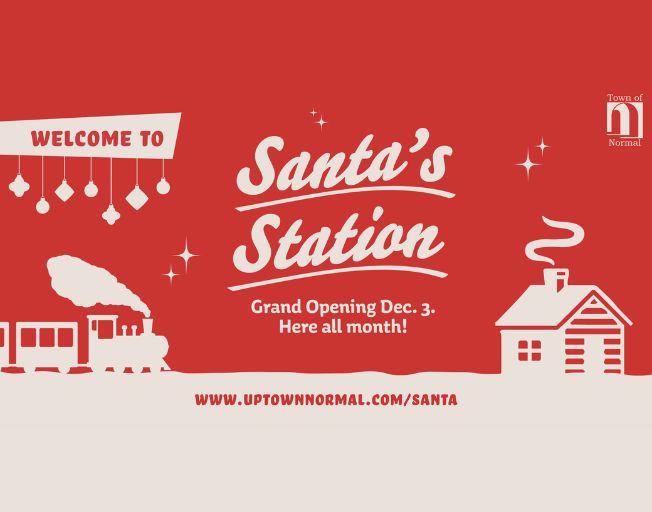 By Jake Fogal
BLOOMINGTON – After a two-year absence due to the pandemic, Santa's Station is returning to Uptown Normal this month.
The grand opening celebrations are scheduled for this Saturday at 12:30 p.m. Through Christmas Eve, visitation hours will also be available on Thursdays, Fridays, Saturdays, and Sundays.
On Saturday, Santa Claus, Mrs. Claus and their elves will make their way from the 300 block of North Street, near The Alamo II, to the Mark R. Peterson Plaza outside Uptown Station.
After Santa arrives at the Plaza, the Plaza will remain open for visitors until 4 p.m. The line to see Santa begins inside Uptown Station, where free activities and live music are available to entertain visitors while they wait.
Up until Christmas Eve, Santa will still have open hours from 5 to 7 p.m. on Thursday and Friday nights and from 1 to 4 p.m. on Saturday and Sunday afternoons.
Visitors are welcome and encouraged to take their own photos.
Jake Fogal can be reached at Jacob.Fogal@Cumulus.com.