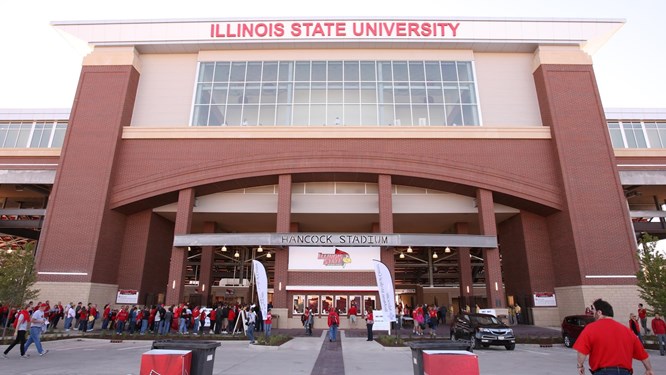 By 25 News
NORMAL – Bloomington-Normal leaders want to bring back the Illinois High School Association's state football championship games for the next five years, but three other communities are also hoping to land the premier event that's held each Thanksgiving weekend.
ISU's Hancock Stadium was the venue for the first 25 years of the IHSA title games, but the games were moved in 1999 to Memorial Stadium in Champaign.
IHSA's departure that year made Hancock available to host NCAA college football playoff games each Thanksgiving weekend, assuming ISU's football team was good enough to qualify for the post-season.
ISU wound up hosting only four NCAA playoff games since 1999, the last home playoff game was in 2015.
For IHSA title games, teams and their fans from 16 schools converge on the host city. That's a big boost to the local economy as people crowd into restaurants, fill up their cars with gas and stay at hotels.
Besides ISU, bids have been submitted for Northern Illinois University, Southern Illinois University and the University of Illinois.
An IHSA spokesperson said the U-of-I's bid is to host the contests on alternate years because the Illini football team has a home game every other year on Thanksgiving weekend.
The spokesperson says the IHSA Board of Directors is expected to make a decision at its meeting next Wednesday.
25 News can be reached at [email protected]