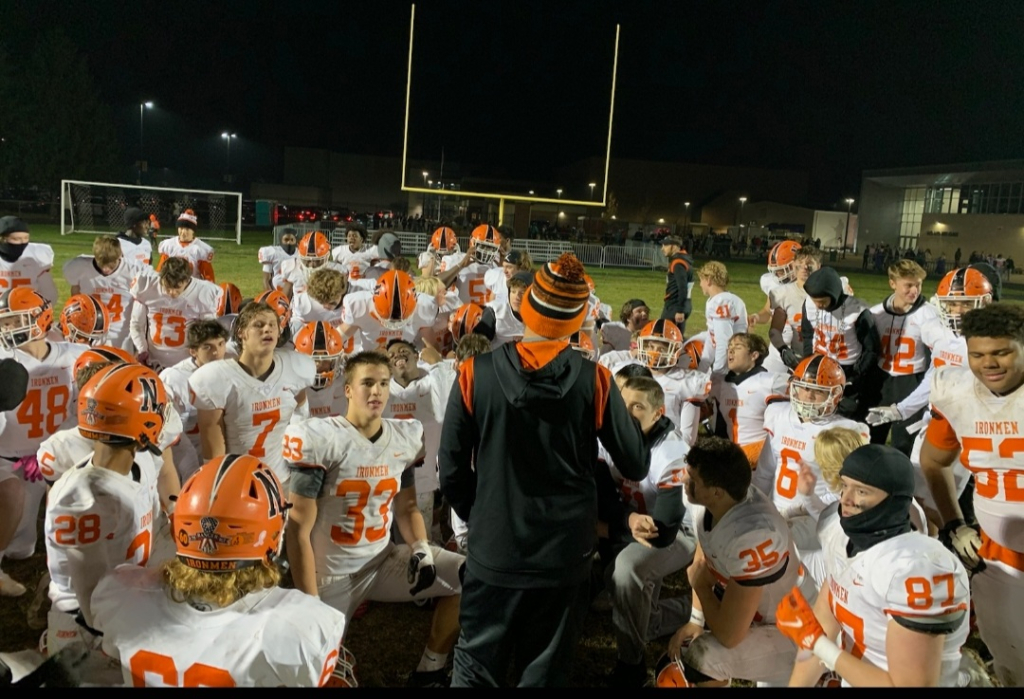 By Jake Fogal
ROCKTON – Normal Community has extended their win streak to six games as the Ironmen traveled to Rockton for a first round playoff matchup with Hononegah.
Community quarterback Kyle Beaty impressed in his postseason debut, throwing for five touchdowns and 255 yards. The sophomore connected with 6'7 wide receiver Elliot Oliver three times in the end zone. Tight end Zach Ferrante also snagged a touchdown for Beaty, as did sophomore Mar'Quan Gary.
Senior Cameron Thierry collected six of the 44 points on a one-yard run. Tommy Davis led the Ironmen's rushing attack with 53 yards, while Oliver added 110 yards receiving to his three touchdown performance.
Nomral Community advances to the second round of the Class 7A playoffs, and will host No. 3 Pekin next Friday at 7:00.
Other scores from Central Illinois playoff teams:
(Class 1A) No. 1 Ridgeview-Lexington 47-14 No. 16 Madison
(Class 3A) No. 1 Prairie Central 57-12 No. 16 Paxton-Buckley-Loda
(Class 3A) No. 6 Eureka 49-8 No. 11 Beardstown
The following games are in action tomorrow afternoon:
(Class 6A) No. 3 Normal West vs. No. 14 Danville 1:00 p.m.
(Class 2A) No. 6 Tri-Valley vs. No. 11 Clifton Central 2:00 p.m.
(Class 2A) No. 12 Central Catholic at No. 5 Aledo Mercer County 2:00 p.m.
(Class 2A) No. 9 El-Paso Gridley at No. 8 Farmington 3:00 p.m.
(Class 3A) No. 15 Olympia at No. 2 Benton 3:00 p.m.
The High School Football Extravaganza is sponsored by CEFCU. Not a bank, better.
Jake Fogal can be reached at [email protected].