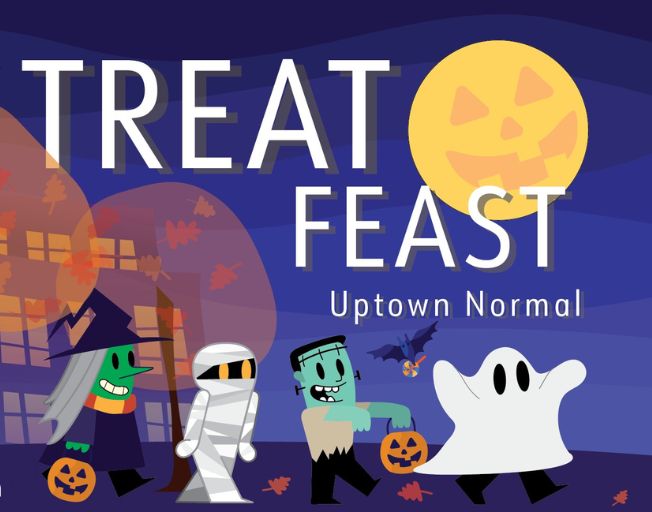 Celebrate spooky season in Uptown Normal with the annual family-friendly trick-or-treating event – Treat Feast!
Treat Feast
Thursday, October 27th
5:00 – 6:30pm
Uptown Normal
Get more use out of those Halloween costumes by putting them on and coming out to see us in Uptown Normal. The streets will be closed to traffic as Uptown Normal businesses welcome trick-or-treaters in a safe and fun setting.
FREE to participate and all ages are welcome!
Come see your favorite WJBC staff near the Children's Discovery Museum!