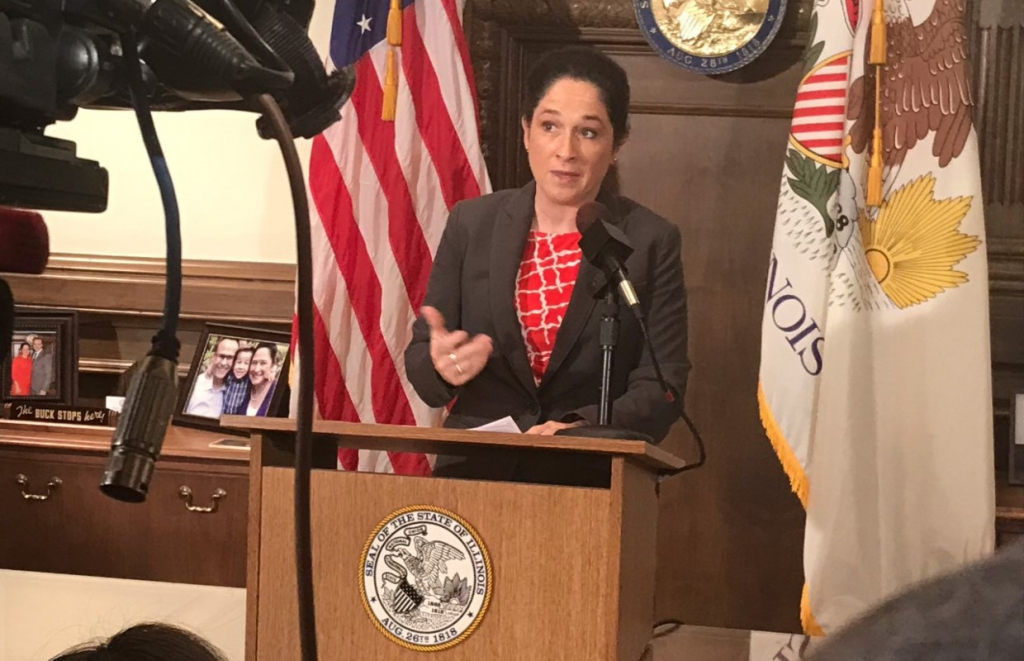 By Dave Dahl
SPRINGFIELD – A pair of former lawmakers have lost in the Illinois Supreme Court, in an attempt to gain a belated payday.
The high court's unanimous decision gave Illinois Comptroller Susana Mendoza a chance to take a victory lap.
"I think it's just the height of shamelessness to, once you leave office, say you deserve these raises" which then-State Sens. James Clayborne and Mike Noland publicly refused while still in office. "By the way, we are talking about two former legislators who are lawyers. That means, to me, they knew exactly what they were doing."
Noland, Mendoza added, is now a judge. She said she hopes voters toss him off the bench next time he is on the ballot.
Dave Dahl can be reached at news@wjbc.com