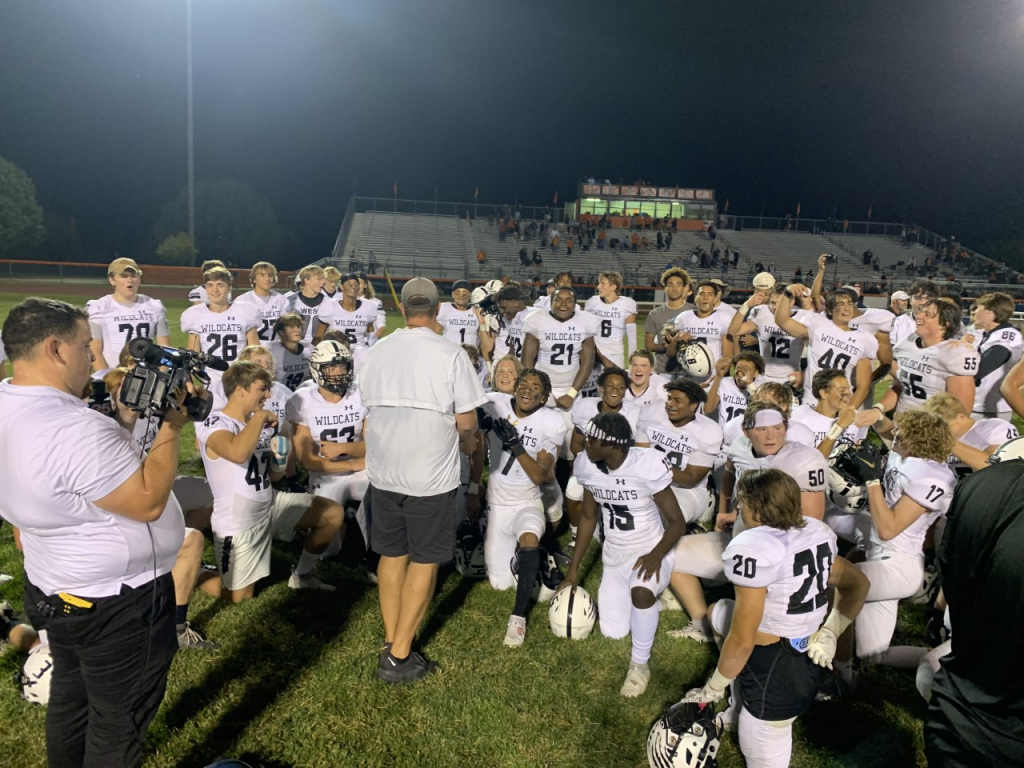 By Jake Fogal
BLOOMINGTON – The Normal West Wildcats defense has shutout another offense this season, as West pulled off a 21-4 win over Normal Community.
West went up early with a 49 yard touchdown pass from Jayden Mangruem to Matthew Marsaglia. Mangruem threw a second touchdown to Marsaglia late in the first to give the Wildcats an early 14-0 advantage.
The Ironmen counted on running back Gavin Camp to deliver a 5 yard touchdown to put the Wildcats up three scores ahead of halftime.
Normal Community capitalized on good special teams, as two kicks deep inside the Wildcat's 10 yard line forced two safeties on the night.
Stats from the Chili Bowl featured Mangruem completing 8/16 for112 yards, and 2 TD's It was a good night in the running back corps for the Wildcats as Camp picked up 86 yards on 7 carries and a touchdown. And it was a two touchdown night for Marsaglia, as the senior had 4 catches for 90 yards.
On the Ironmen's side, quarterback Brady Augstin had 108 yards through the air. Diavion Smith added 38 yards on the ground. Senior Cameron Thierry led Community in receiving yards with 58, while Mar'Quan Gary and Dexter Niekamp added 3 catches.
Other final scores throughout Central Illinois:
Bloomington 18-12 Peoria Notre Dame
Paxton-Buckley-Loda 28-25 Central Catholic
Chatam Glenwood 70-28 U-High
LeRoy 20-16 Tremont
El-Paso Gridley 14-13 Gibson City-Melvin-Sibley
Pontiac 50-14 Rantoul
Prairie Central 55-28 St. Joseph-Ogden
Ridgeview/Lexington 21-16 Tri-Valley
Jersey 26-14 Lincoln
Athens 22-8 Olympia
Shelbyville 40-10 Clinton
Marquette 28-0 Dee-Mack
Eureka 59-0 Heyworth
Week three the High School Football Extravaganza is sponsored by CEFCU.
Tune in for Week 4 action as Central Catholic hosts Monticello in Illini Prairie Conference action on AM 1230 FM 102.1 WJBC.
Jake Fogal can be reached at Jacob.Fogal@Cumulus.com.