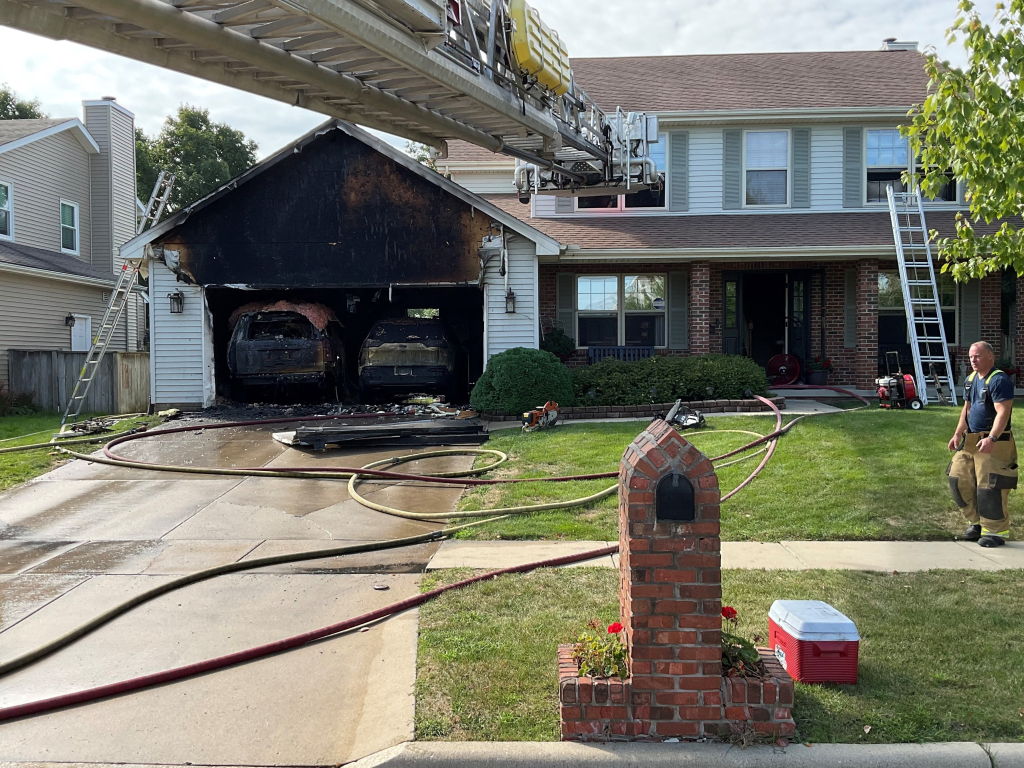 By Neil Doyle
BLOOMINGTON – Bloomington fire crews were called to a home on the east side Saturday morning for a fire inside of a garage.
Authorities responded around 9:30 a.m. to 15 Prenzler Drive after neighbors saw smoke coming from the home.
Authorities say fire was seen coming from the garage. Most of the damage was limited to the garage area and crews were able to clear the area after about two hours.
Two people and a dog were able to escape the home uninjured.
The cause of the fire is still under investigation.
Neil Doyle can be reached at [email protected]