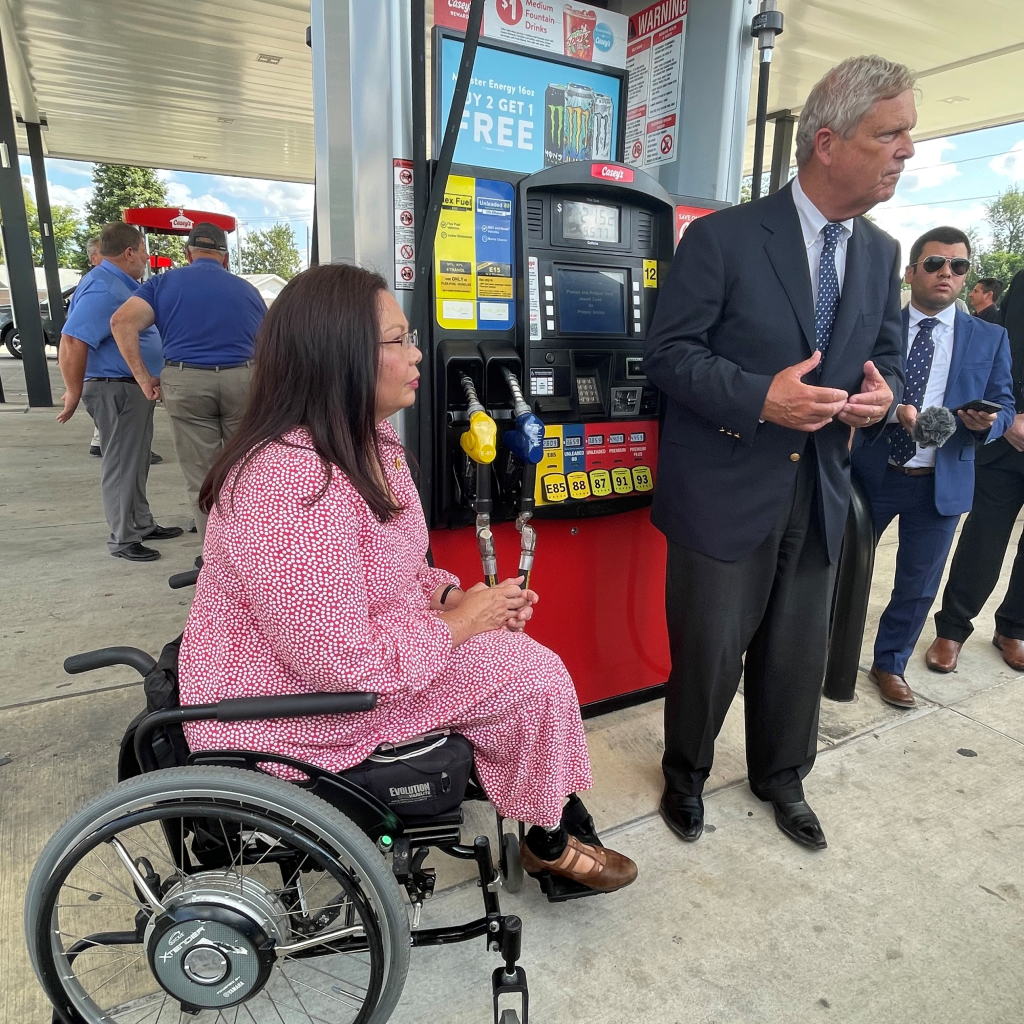 By Dave Dahl
LEROY – A program to promote ethanol and biofuels brought U.S. agriculture secretary Tom Vilsack and U.S. Sen. Tammy Duckworth (D-Ill.) to McLean County Tuesday.
They visited the Casey's General Store in Le Roy to discuss another $100 million for petroleum dealers to use and promote the next-generation fuels.
"As we demand higher octane," said Vilsack, "because we want better gas mileage, it's going to be the renewable fuels that are going to be able to provide that higher octane. So you are going to see the formulation and continued improvement and efficiency of the biofuels."
"The cost savings is greater than any loss in efficiency," said Duckworth."I found that out when I drove my F-150 for fourteen years. So much so that I sold my F-150 to my next door neighbor," who has a sixteen-year-old.
Dave Dahl can be reached at news@wjbc.com