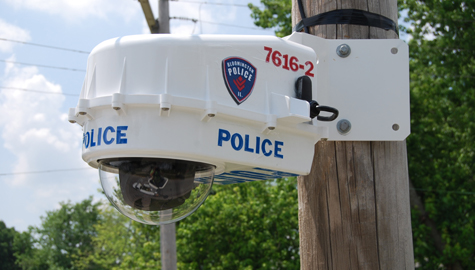 By Blake Haas
NORMAL – The Town of Normal is considering joining its twin-city counterparts by installing license plate reading cameras.
At a town council meeting on Monday, Normal Police Chief Steve Petrilli outlined the use of the automatic license plate reading cameras, citing an improvement in security in the town.
"I've discussed the technology that Flock safety offers with the ALPR (automatic license plate reader) cameras with a lot of my cohorts and our chiefs of larger Illinois cities group. And the technology has been nothing but a positive value add to every agency that has added it on."
According to Flock, the cameras would only capture a license plate and be used for violent crimes, not misdemeanor traffic violations.
The cameras then delete an image automatically after 30 days of the capture of the image.
Last month, Bloomington approved a two-year contract worth $57,500. According to Bloomington Police, the cameras are placed in 10 different areas that are most common for violent crime.
During a working session Monday night, the Normal Town Council heard from Flock Security, whose company signed the contract with BPD in February.
Blake Haas can be reached at Blake.Haas@Cumulus.com.