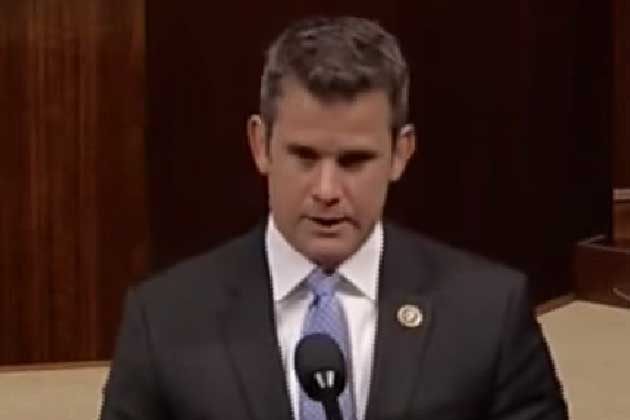 By Dave Dahl
SPRINGFIELD – The thanks U.S. Rep. Adam Kinzinger (R-Channahon) gets for going against former President Donald Trump is a death threat.
A letter in the mail calls out Kinzinger's wife and five-month-old son by name, says Kinzinger will be executed, but don't worry – the wife and baby will join him in hell.
"I don't worry – but now that I have a wife and kids, of course, it's a little different," Kinzinger told ABC's "This Week,"
"There are people that – there is violence in the future, I'm going to tell you. And until we get a grip on telling people the truth, we can't expect any differently."
Kinzinger is one of two Republicans on the committee hearing evidence about the Capitol insurrection of January 6.
Dave Dahl can be reached at [email protected]