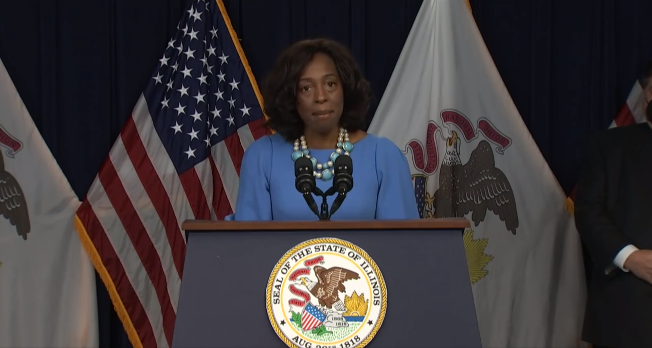 By Dave Dahl
SPRINGFIELD – Two pandemic years of missed family events and sleepless nights are enough for Dr. Ngozi Ezike.
The Illinois Department of Public Health director is resigning, effective March 14. She said there is no plan for what's next for her, other than to make amends for the sacrifices her family has made. Ezike is a married mother of four.
Ezike told a Chicago news conference Tuesday that she came into office three years ago with ideals:
"One is that believing that everyone deserves the opportunity to achieve their best health," she said. "A second is that intentionality is required to address long-forsaken needs of selected populations. That's now referred to succinctly as 'equity.'"
Assistant director Amaal Tokars will lead IDPH until a permanent director is chosen.
Dave Dahl can be reached at News@WJBC.com.