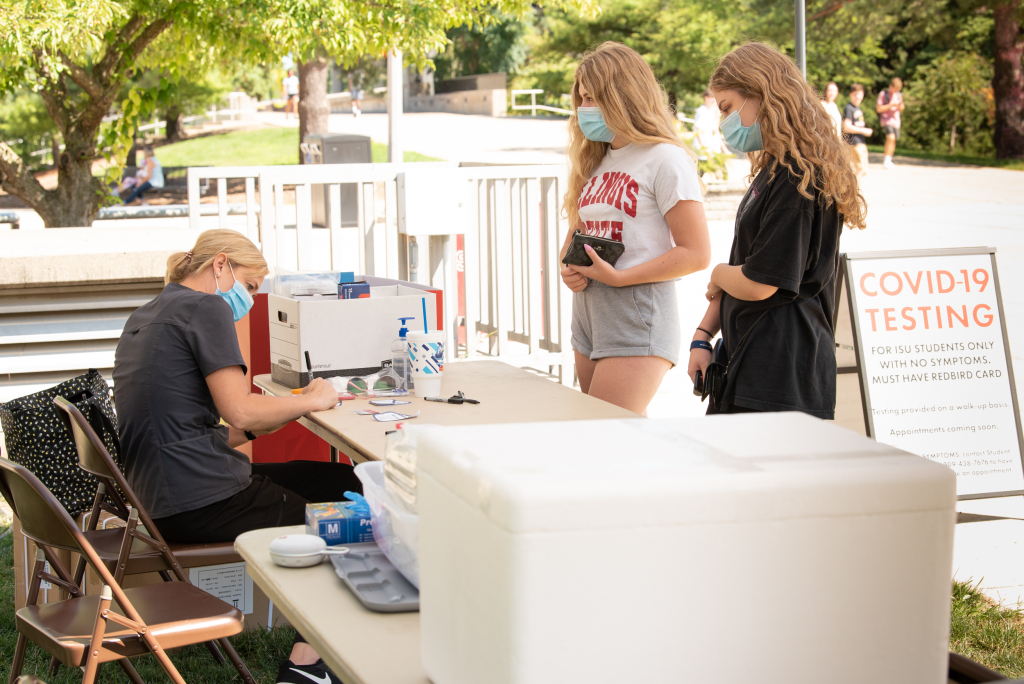 By Neil Doyle
NORMAL – Illinois State University is updating its indoor face covering requirements next week.
In a coronavirus update to the campus community, the university said as of Monday, February 28, face coverings will no longer be required in indoor spaces with the exception of the following:   
Classrooms and laboratories  
Clinical settings, including Student Health Services, Student Counseling Services, COVID-19 testing sites, and other exceptions listed on the Coronavirus website (i.e., healthcare and childcare settings)  
Public transportation (including Connect Transit buses) and in other federally mandated sites  
University events where required by contract with speakers, performers, etc.  
Gov. JB Pritzker previously announced that Illinois is on track to lift the public indoor statewide mask requirement, with some exceptions, on Monday, February 28.
University staff said individuals are expected to wear a face covering in a private office or residence hall room upon the occupant's request. All other COVID-19 mitigations remain in place. There is no change to the university's COVID-19 testing or vaccination requirements.
"During this transitional time in the COVID-19 pandemic, it is especially important that we support one another, regardless of individual choices that are made regarding face coverings," according to the news release. "Individuals should feel comfortable wearing face coverings in university spaces as we move forward together as a Redbird community."
Meanwhile, ISU continues to have supplies of KN95 masks on hand for students and staff. Students living in on-campus housing can pick up additional masks at their front desk. Off-campus students and employees can pick up additional masks on campus.
Neil Doyle can be reached at neil.doyle@cumulus.com