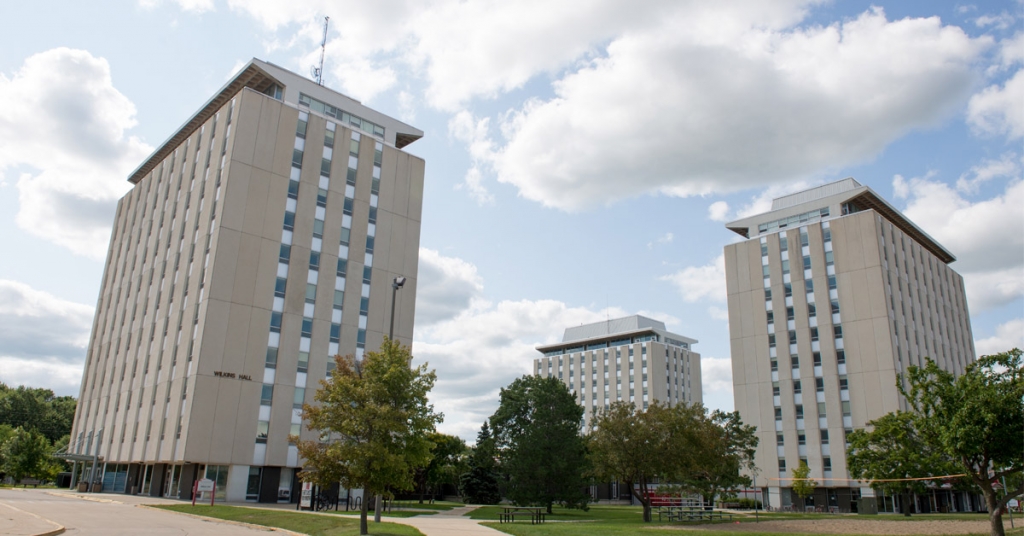 By Heart of Illinois ABC
NORMAL – A man trespassing in an Illinois State University dorm raises concerns from students living in the dorms- and now the university police are increasing patrols on campus.
Late Sunday afternoon, ISU police were called to Hewett Hall near Fell and College avenue about an unknown man hanging around the dorm.
Police quickly found the man, served him a no-trespass notice and escorted him off of campus.
ISU Police Chief Aaron Woodruff said the same man was reported in the dorms a few weeks earlier, but they were unable to find him.
"This individual just apparently followed a student right into the building," woodruff said.
"All of the residents hall are 24 hour, secure access so they have to swipe to get in, but it doesn't take much to follow in behind somebody and just go in after that," he added.
Some students who live in the dorms say trespassing happens too often on campus.
ISU student Maeve Wilson said since living in Hewett/Manchester dorms, she said she's concerned about safety because anyone can enter the building.
"Anyone can get up inside this building," Wilson said.
ISU student Bryant Williams said crime in that particular intersection has been on the rise recently.
"I've been seeing a lot of like just alerts from my email, like safety concerns, people getting robbed, especially in this area," Williams said.
"I've just been like just trying to like keep down, watch my back while I'm walking," he continued.
While university residence halls already have restricted, card-swipe access, Woodruff said university police will increase foot patrols in all residence halls by rotating different officers throughout the day.
"We ask our officers to do a minimum of two hour foot patrols in their areas," Woodruff said.
"The way our campus is divided, each area has pretty much a residence hall, resident space in it," Woodruff added.
Woodruff also asks students to report any suspicious behavior to university police.
Heart of Illinois ABC can be reached at News@WJBC.com.