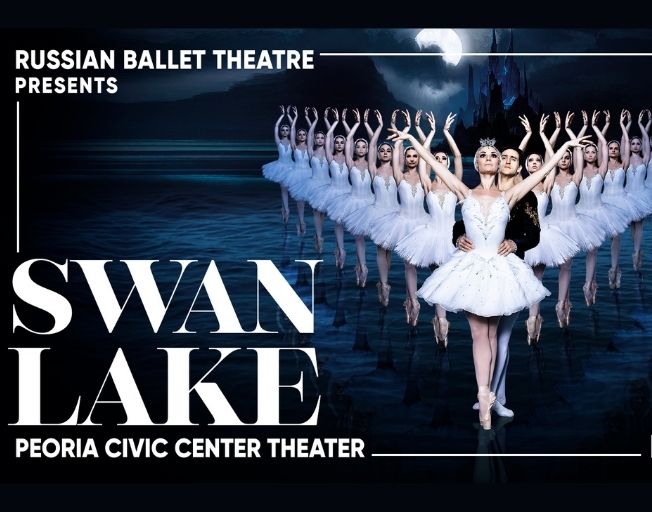 The Russian Ballet Theatre presents Swan Lake coming to Peoria! You can win tickets to the show as a WJBC VIP!
Swan Lake is coming to the Peoria Civic Center Theater on Sunday, February 27th.
Gorgeous, detailed hand painted sets and added choreography accent the production. Radiant hand sewn costumes following designs originally envisioned by the great theater masters enlighten further.
It is all the splendor which has mesmerized ballet audiences for over a century, plus a bit more.
You can WIN tickets when you register with your WJBC VIP Club account!
Click HERE to enter to win today.
If you're not a member of the WJBC VIP Club, you can sign up for free today and take advantage of exclusive winnings like these tickets to Swan Lake by Russian Ballet Theatre at the BCPA!