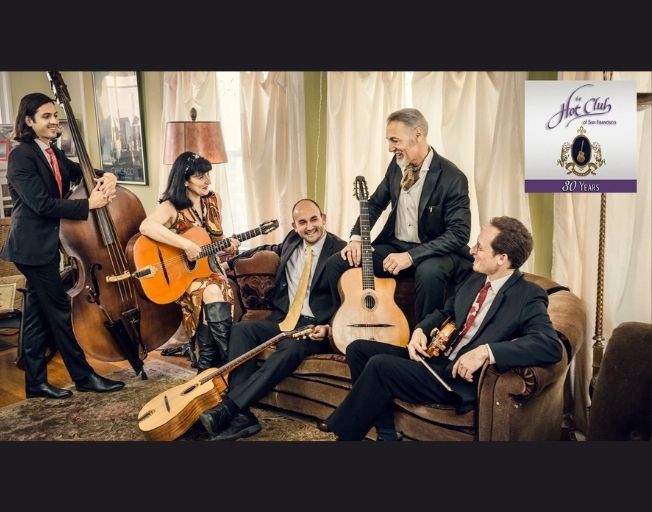 **February 11th Update: This show has been cancelled and therefor has ended this contest with no winner.
'Hot Club of San Francisco' will carry you back to the tight, smoky jazz clubs of 1930's Paris and to the refined lounge of the famous Hotel Ritz. We have your tickets to see the show at the Bloomington Center for the Performing Arts!
This ensemble of accomplished and versatile musicians celebrates the music of Django Reinhardt and Stephane Grappelli's pioneering Quintette du Hot Club de France. The HCSF borrows the instrumentation of violin, bass, and guitars from the original Hot Club while breathing new life into the music with innovative arrangements of classic tunes and original compositions from the group's superb lead guitarist, Paul Mehling.
Featuring the silken violin of twice GRAMMY® Award-winning Evan Price, the velvet vocals of Isabelle Fontaine, and a swinging rhythm section, the group never fails to surprise and delight.
Enjoy Hot Club of San Francisco at the BCPA on Saturday, February 19th at 7:30pm.
You can WIN tickets when you register with your WJBC VIP Club account!
Click HERE to enter to win today.
If you're not a member of the WJBC VIP Club, you can sign up for free today and take advantage of exclusive winnings like these tickets to Hot Club of San Francisco at the BCPA!