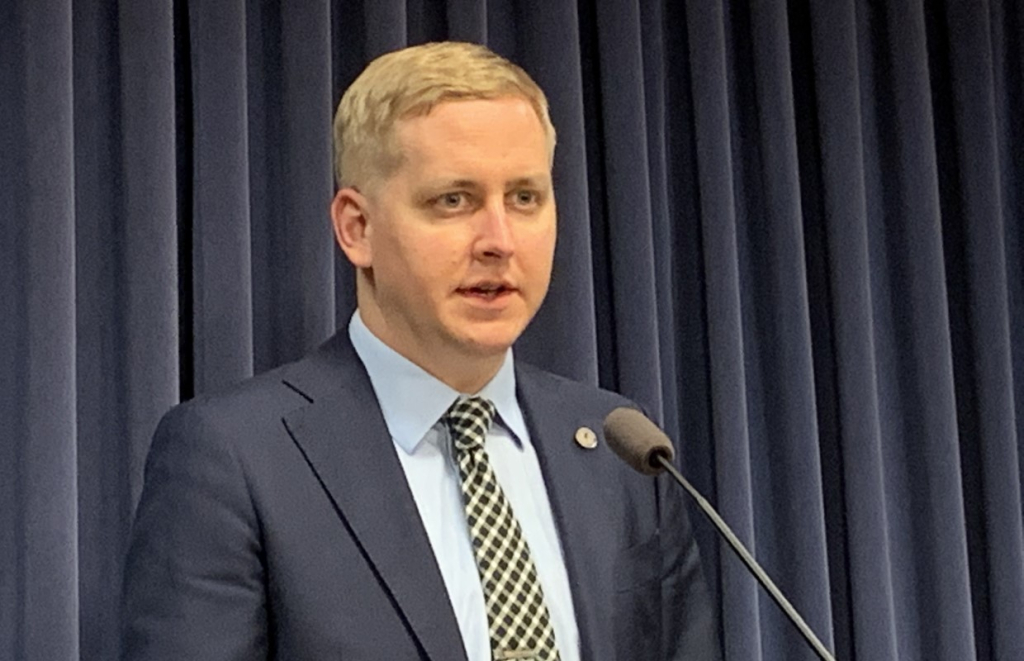 By Dave Dahl
SPRINGFIELD – A candidate for state treasurer wants to combine that office with that of state comptroller. But it was corruption which led Illinois to have separate offices to begin with.
"Look at how difficult it was to get oversight and information and find transparency in government offices" in the past, says State Rep. Tom Demmer (R-Dixon). "We have a much greater ability to do those things today; to run computer reports that show how dollars have been spent."
If Demmer were to be elected treasurer, wouldn't he be putting himself out of a job?
"Talking about delivering better value for taxpayers – that should be larger than any one person or any one office," Demmer responds. "I think it's right to put this question before taxpayers, regardless of what my own position is."
He says the constitutional amendment would save $12 million, and, if it gets on the ballot and succeeds, would go into effect with voters choosing a single fiscal officer in 2026.
As for his own campaign, Demmer said it's time to point the office toward accountability, describing incumbent Democrat Mike Frerichs as someone who is no watchdog and who just wants to raise taxes.
Demmer is part of a "slate" headed by Aurora mayor Richard Irvin and funded by Chicago hedge fund billionaire Ken Griffin. The candidates have been unavailable to reporters until now, but Demmer dismissed a question about that, saying it will be a long campaign for all of the candidates to talk about all kinds of things.
Demmer said Irvin has won the mayor's race twice and is a proven leader. Griffin's money propelled another statewide unknown, Bruce Rauner, into the governor's office in 2014. Voters turned him out in 2018 in favor of Democrat incumbent JB Pritzker.
Dave Dahl can be reached at [email protected].