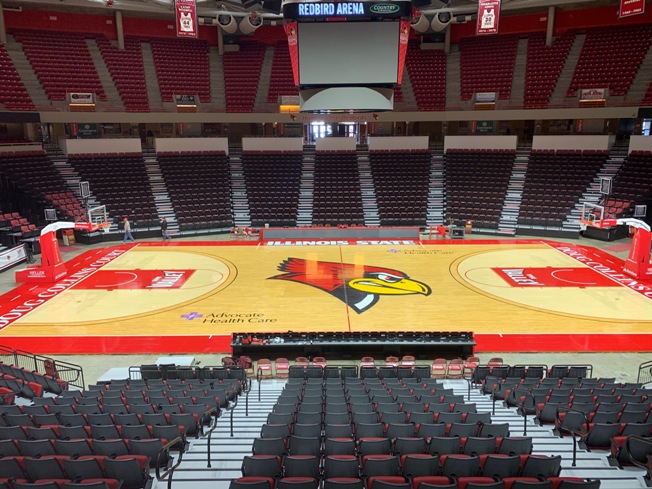 By Neil Doyle
BLOOMINGTON – The Missouri Valley Conference is rescheduling dates for six games and that includes the Illinois State men's basketball game this weekend against Evansville.
The Redbirds and Purple Aces will now play on Sunday, Jan. 9 at 1 p.m. at Redbird Arena. The game was originally scheduled Saturday in Evansville.
Meanwhile, the Illinois Wesleyan men's and women's basketball games against Elmhurst scheduled for Wednesday, Jan. 5, have been postponed due to COVID-19 protocols. Both games have been tentatively rescheduled for Monday, Jan. 10.
Neil Doyle can be reached at [email protected]