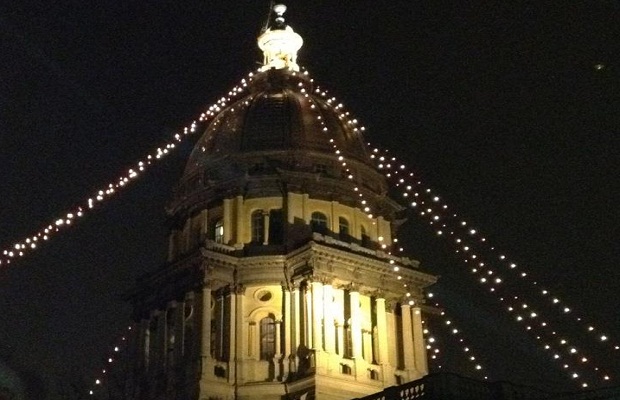 By Dave Dahl
SPRINGFIELD – It's safety – not money or the pandemic – keeping the holiday lights off the Capitol dome in Springfield this season.
Worker safety is paramount, but Henry Haupt, a spokesman for the Illinois secretary of state's office, says there's more: an engineering study determined the observation deck – atop the dome and at the base of the flagpole – can no longer support the light strings, which become heavy with ice and are typically up for a couple of months on either side of the holiday season.
Haupt, who adds white lights light the dome year-round, says the secretary's office is working with the Capital Development Board on a fix.
Dave Dahl can be reached at news@wjbc.com