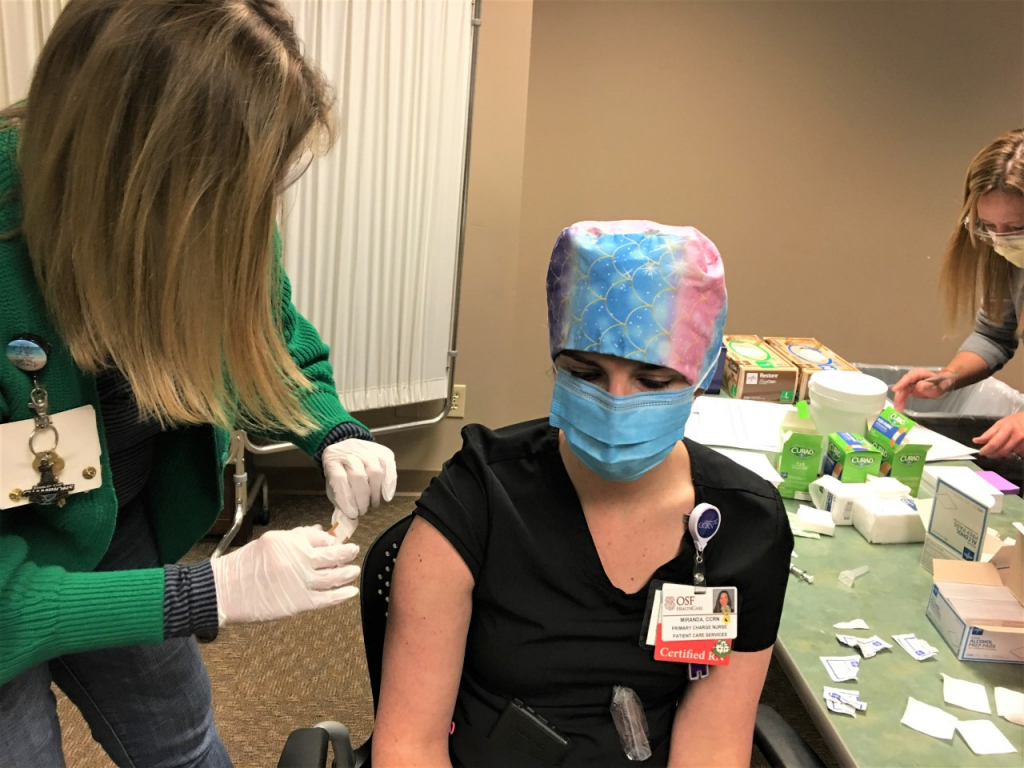 By Blake Haas
BLOOMINGTON – The McLean County Health Department is issuing guidance for the Thanksgiving holiday as county officials report 153 new cases of COVID-19 over the weekend.
According to Marianne Manko, MCHD Public Affairs Coordinator, McLean County hospitals report 73% of ICU beds in use and 93% of total beds in use.
"With temperatures dropping and people spending more time indoors, new cases of COVID-19 are on the rise in McLean County and across the state. McLean County and much of the state of Illinois are experiencing high community transmission, meaning that COVID-19 is spreading in our community and people are more likely to be exposed to the virus."
Manko added that 19 McLean County residents are hospitalized due to COVID-19, while 25 people are hospitalized in McLean County with COVID-19.
At last count, 599 people are isolated at home, while 23,585 people have been released from isolation and are considered recovered.
There have been 284 COVID-19 related deaths reported in the county.
In addition, officials report the county's positivity rate inched down to 4.0% from 4.1% on Friday. The county's 7-day rolling positivity rate decreased from 3.9% to 3.1%.
Approximately 213,890 doses of the COVID-19 vaccine have been administered in the county, and 55.86% of the county's population are fully vaccinated.
According to the Illinois Department of Public Health (IDPH), 57.57% of Illinois residents are fully vaccinated.
Blake Haas can be reached at Blake.Haas@Cumulus.com.