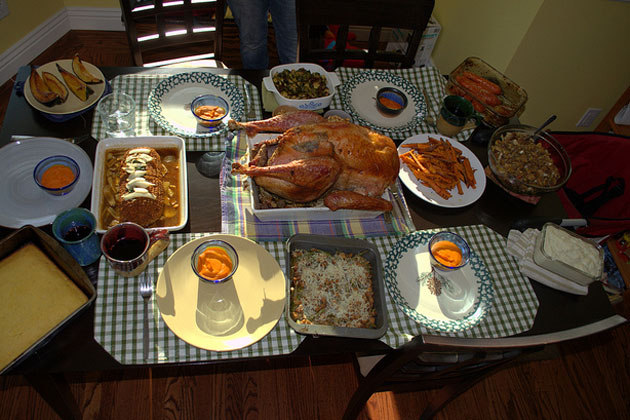 By Dave Dahl
SPRINGFIELD – As you plan your Thanksgiving Day menu, plan on spending a little more than you did last year. The American Farm Bureau Federation says the national average for dinner for ten this year is $53.31, fourteen percent more than last year.
The Illinois average is $58.15.
"Probably one of the main costs is input costs," says Illinois Farm Bureau president Rich Guebert. "We are seeing higher prices for corn and for other proteins, particularly soybean meal.
"We have seen dramatic disruptions in the U.S. economy and the supply chain, inflationary pressure throughout the economy on goods and services and the difficulty of predicting demand during this pandemic."
In other words, the extra costs are not exactly trickling down to the family farmer.
Another pressure on food supply, Guebert said, is the increase in the number of people eating at home.
By the way, part of the state is indeed turkey country.
"We have turkey production in southeastern Illinois; across from Vincennse, Ind., there is a processing facility for turkeys," Guebert adds. "Now we do have a number of family operations throughout Illinois that raise turkeys primarily for the Thanksgiving and Christmas season."
Dave Dahl can be reached at news@wjbc.com