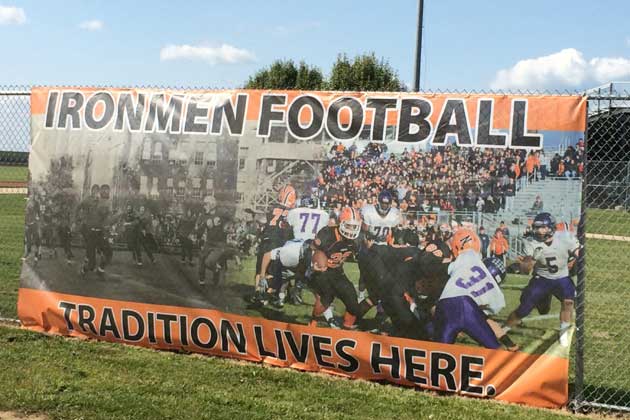 By Neil Doyle
NORMAL – The IHSA football playoffs continue Friday night and Normal Community has a long road trip to face Jacobs in the second round.
The Ironmen will have about a 2 1/2 hour drive to Algonquin, which is a northwest suburb of Chicago.
In the class 7A bracket, NCHS is coming off a first round win over Blue Island Eisenhower 33-6. Jacobs beat Hersey 48-20.
"I do think our kids have a little chip on their shoulder, not necessarily to prove that we play football well down here, but just a chip on the shoulder that they want to play long in the playoffs, they want to advance, and they want to accomplish goals that we set at the beginning of the season," said Normal Community head coach Jason Drengwitz.
Jacobs head coach Brian Zimmerman is in his first year leading the team and says his guys have been underdogs the entire season.
"Anytime you get into the playoffs you are competing against teams that are very good," said Zimmerman. "Normal is a very, very good football program. They are fast, physical, and have a very storied program. You've got to respect that and we are going to respect anybody that comes into our house."
We'll have all the coverage Friday on AM 1230 WJBC, FM 102.1, and WJBC.com with pregame starting at 6:10 p.m.
Saturday games:
Class 1A
Peru St. Bede vs. Ridgeview-Lexington, 1 p.m.
Class 2A
Dee-Mack vs. Tri-Valley, 1 p.m.
Tremont vs. Farmington, 1 p.m.
Class 3A
Prairie Central vs. Princeton, 1 p.m. (Can be heard on our sister station Classic Hits 98.9 WJEZ)
Neil Doyle can be reached at neil.doyle@cumulus.com