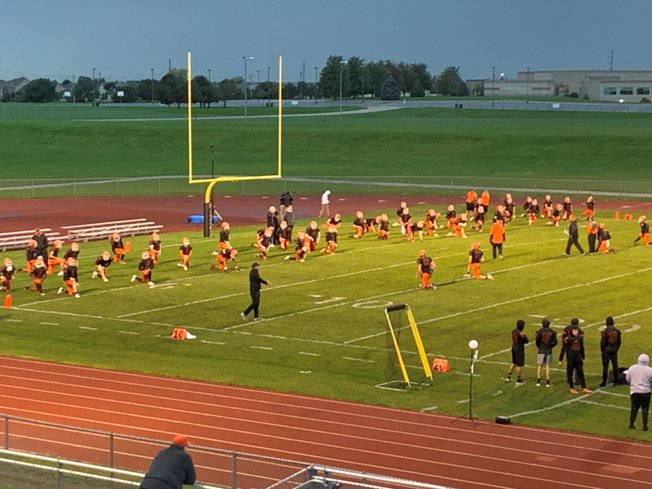 By Neil Doyle
NORMAL – Week 8 of the high school football season has come to a close and just one week remains in the regular season.
Around the Intercity: Normal Community (8-0) remained undefeated with a win over Champaign Centennial 35-13. Normal West (6-2) is now playoff eligible as they beat Peoria Richwoods 54-0. That sets up a big game in Week 9 between the Ironmen and Wildcats.
Central Catholic (4-4) got back in the win column after four straight losses as they beat Olympia 27-14. Bloomington (4-4) kept its playoff hopes alive defeating Champaign Central 7-0. U-High (3-5) lost on the road 49-6 against Sacred Heart Griffin.
Other scores around the area:
Tri-Valley 29 Eureka 7
LeRoy 27 Fisher 0
Tremont 27 El Paso-Gridley 19
Dee-Mack 36 Fieldcrest 0
Monticello 12 Prairie Central 0
IVC 34 Pontiac 19
Macon Meridian 18 Clinton 7
Neil Doyle can be reached at neil.doyle@cumulus.com