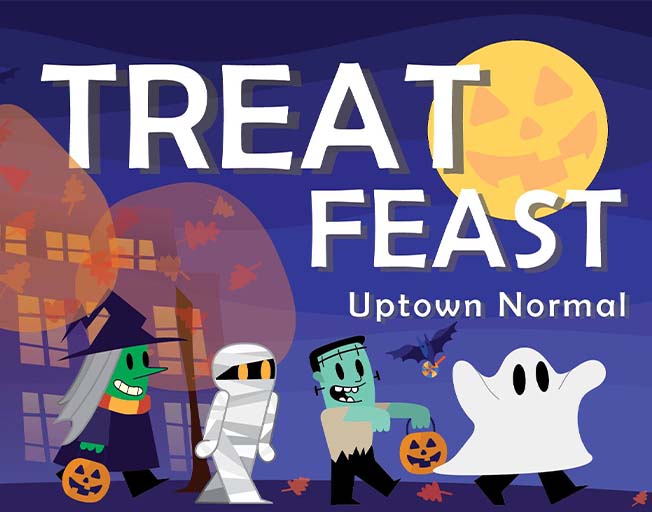 It's almost Halloween and WJBC will be passing out candy at Treat Feast in Uptown Normal!
Join us Thursday, October 28th from 5-6:30pm as we close off the streets of Uptown Normal to give all the kids a chance to trick or treat in Uptown Normal. It will be a safe evening of fun for the family with free treats and entertainment!
Stop by to see Scott Miller in front of the Children's Discovery Museum handing out candy!
It's Treat Feast in Uptown Normal with WJBC AM 1230 and FM 102.1!