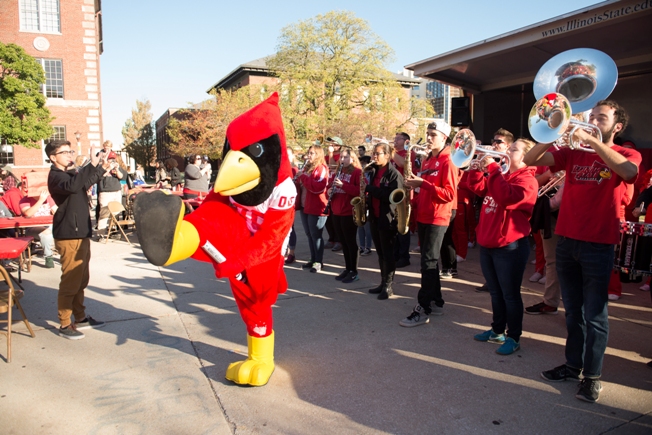 By Neil Doyle
NORMAL – Illinois State University is celebrating 100 years of homecoming with plenty of events throughout the week leading up to the football game Saturday afternoon against North Dakota State.
On Saturday morning, the "Town and Gown 5K" is making its return in a hybrid format this year. Rachel Kobus is the director of Alumni Engagement at ISU. She spoke with WJBC's Scott Miller.
"Virtual 5K's were something people were very excited about, so this year we created our hybrid Town and Gown. We are taking registration all the way up to 7:45 a.m. on Saturday morning. But you can also do your own 5K wherever you want and register for the virtual event."
The annual Illinois State Homecoming Parade is Saturday morning, stepping off at the corner of College Avenue and University Street at 10 a.m. Those who cannot make the parade can watch it live via ISU's Facebook page. 
All pre-sale tailgate lot parking passes are sold out. Parking passes will be available on game-day at lots F43 and S103 starting at 7:00 a.m.
Other information about events throughout the week can be found here.
Neil Doyle can be reached at neil.doyle@cumulus.com