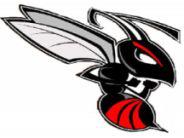 By Blake Haas
HEYWORTH – Due to rising cases in COVID-19 in the Heyworth School District, leaders are moving elementary students to an online format for the time being.
In consolidation with the McLean County Health Department, Heyworth Superintendent Dr. Lisa Taylor said the district is closing the elementary as the positive cases in students and staff have more than doubled at the elementary school.
At last count, 17 students and four staff members tested positive for COVID-19, while 75 students are considered close contacts and are quarantined.
"At this time, we expect the adaptive pause at the elementary school to be in place for the remainder of this week," Dr. Taylor said in a press release. "Elementary students will be able to return to in-person learning on October 18 as long as we do not have a significant increase in cases. There will be no school activities or events at the elementary school during this time period."
Additionally, the district announced junior and senior high students can return to the classroom for in-person learning beginning on Thursday.
The district is also extending the first quarter by one week to allow students and teachers time to complete their work.
In the meantime, the district said they are continuing their efforts to increase ventilation and sanitization.
Blake Haas can be reached at Blake.Haas@Cumulus.com.