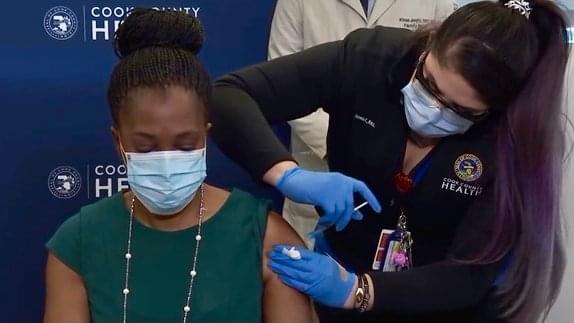 By WJBC Staff
SPRINGFIELD – The Illinois Department of Public Health (IDPH) is adopting CDC recommendations for the Pfizer COVID-19 vaccine.
The guidelines are out, and State Public Health Director Dr. Ngozi Ezike offers the details.
"It is recommended for seniors 65 and over no matter where they live, as well as long-term care residents no matter the age. Those are individuals who should receive this booster of Pfizer if it's been six months since their primary series of Pfizer."
Additionally, those aged 18 to 49 with an underlying medical condition may get the booster shot, and those 18 to 64 working in jobs with a lot of exposure are advised as well.
"What we need to highlight is that these are for people who started off with Pfizer. We don't yet have FDA authorization for people who got the J&J (Johnson and Johnson) or Moderna vaccines."
Ezike says the booster shot is given six months after the initial two doses.
WJBC staff can be reached at News@WJBC.com.