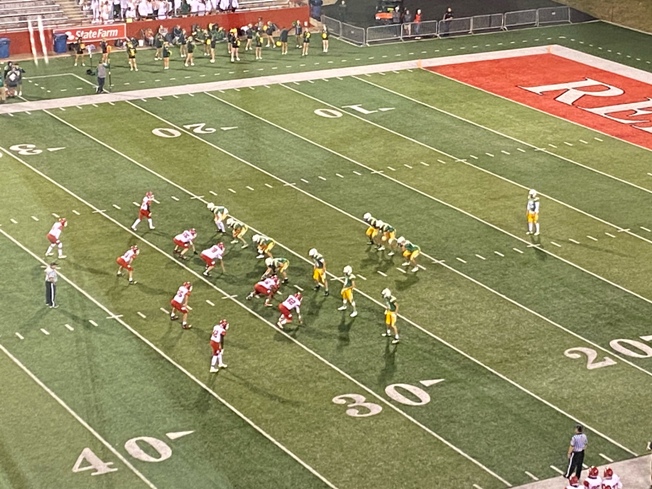 By Neil Doyle
NORMAL – After one quarter there was no score at Hancock Stadium, but the Glenwood Titans (4-1) would score four times in the second quarter and go on to beat U-High (2-3) 42-7.
"I just don't think we handled adversity well tonight," said Pioneers head coach Brody Walworth. "When we didn't score then it was frustrating for all of us and then they made a few plays, feel like we folded the tent up a little to early tonight and wasn't happy with our effort in the second quarter."
The only score for the Pioneers came on a touchdown pass in the fourth quarter from Colin Cunningham to Ryan Pukacacz. Runningback Cade McClellan suffered an injury early and the game and did not return.
Around the Intercity:
Normal Community (5-0) got a win on homecoming over Champaign Central 48-0. Bloomington (3-2) defeated Peoria Richwoods 40-7. The Wildcats of Normal West (3-2) lost 26-14 against Peoria Notre Dame. Central Catholic (3-2) lost at home to Tolono Unity 41-13.
Other games around the area:
El Paso-Gridley 28 Ridgeview 27
Eureka 29 GCMS 7
Tri-Valley 40 Fieldcrest 18
Prairie Central 12 IVC 7
Monticello 42 Pontiac 12
Neil Doyle can be reached at neil.doyle@cumulus.com