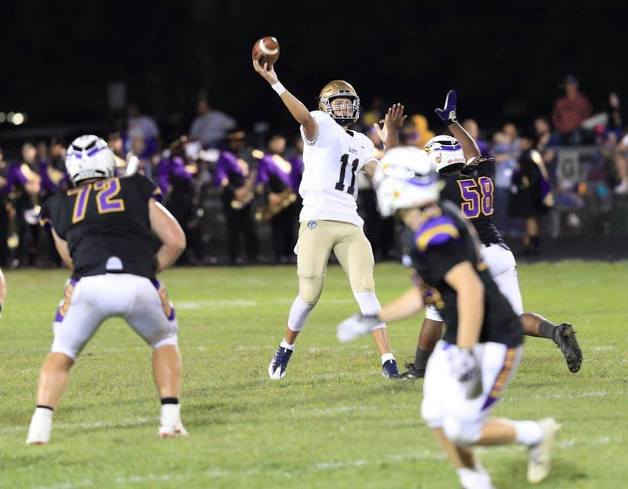 By Neil Doyle
BLOOMINGTON – Week 3 of high school football and our main game Friday night on WJBC is Central Catholic (2-0) hosting Paxton-Buckley-Loda (2-0).
The Saints have gotten off to a quick start and head coach Kevin Braucht says the team is playing with a lot of confidence.
"I think our guys understand that we are week to week. What we did last week, although that experience can help us on the field, it's not going to get us any points or stops this week against PBL," said Braucht.
All of our high school football coverage starts with the pregame at 6:10 p.m. on AM 1230 WJBC, FM 102.1, and WJBC.com.
Across the Intercity, Normal Community (2-0) looks to stay perfect as they host Peoria Richwoods (0-2). The Wildcats of Normal West (1-1) hit the road for Champaign Centennial (2-0), Bloomington (1-1) returns after an off week to face Peoria Manual (0-2), and U-High (0-2) is on the road against Springfield Lanphier (0-2).
Other games across the area:
Tri-Valley vs. Ridgeview
Fisher vs. Fieldcrest
El Paso-Gridley vs. GCMS
Eureka vs. Heyworth
LeRoy vs. Tremont
Ottawa Marquette vs. Dee-Mack
Prairie Central vs. St. Joseph Ogden
Rantoul vs. Pontiac
Monticello vs. Olympia
Shelbyville vs. Clinton
Neil Doyle can be reached at neil.doyle@cumulus.com