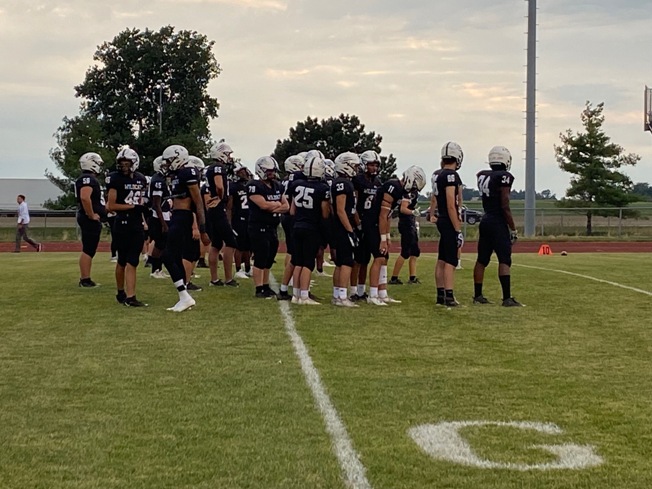 By Neil Doyle
NORMAL – After a slow start Normal West (1-1) turned it on to score 48 unanswered points and defeat Big 12 Conference foe Champaign Central (0-2) 48-14.
The Wildcats got a flurry of scoring, with touchdowns recorded by Quincey Jones, Jono Edmonson, Max Ziebarth, Jamarcus Webb, Lenelle Higgins and Damien Harris. It was senior night for Normal West and head coach Nathan Fincham said it was a great way to pick up their first win.
"This is the first group that has been with me for four years as my four years as head coach. This is a meaningful group, it's a group that put in a lot of work, and a lot of people didn't have a lot of expectations for this senior class, and hopefully tonight that opened some eyes and showed this is a team that works hard," said Fincham.
Meanwhile, across the Intercity, Normal Community picked up its second win by beating Peoria Manual 57-22. Central Catholic moves to 2-0 as they got a win on the road over Rantoul 34-6. U-High dropped to 0-2 falling to Jacksonville 35-14. No game for Bloomington as Urbana cancelled the remainder of its season.
Other scores around the area:
Tri-Valley 49 Dee-Mack 8
El Paso-Gridley 26 Fieldcrest 0
Ridgeview 40 Villa Grove 14
PBL 38 Olympia 8
Prairie Central 20 Pontiac 2
Tremont 48 Eureka 17
GCMS 26 Fisher 13
You can find other scores here.
Neil Doyle can be reached at neil.doyle@cumulus.com