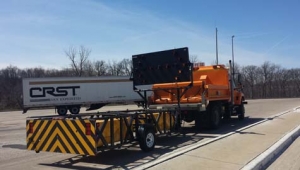 By WJBC Staff
CHAMPAIGN – The Illinois Department of Transportation (IDOT) is kicking off Champaign's new highway interchange project.
The nearly $217 million undertaking will rebuild Interstate 57. The 74 interchanges were constructed more than 50-years ago.
I-DOT Secretary Omer Osman said the new design would move traffic faster.
"A new and improved design will move traffic much more efficiently and safely. The winding, weaving, merging, and the slow speeds that you are familiar with today, will be things of the past."
The current cloverleaf pattern will be totally revamped, connecting eastbound I-74 to northbound I-57 and westbound I-74 to southbound I-57.
The project is expected to be completed by 2025.
Blake Haas can be reached at Blake.Haas@Cumulus.com.