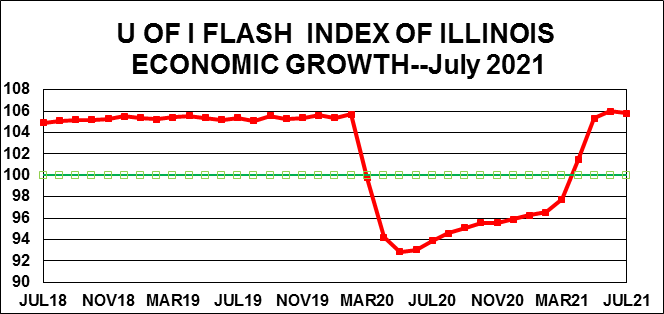 By Dave Dahl
SPRINGFIELD – Illinois' economic growth continues.
University of Illinois economics professor Fred Giertz says there may not be an asterisk, but there at least will be an advisory.
"In most months, the Flash index compares this month's collection of various taxes to the year before," Giertz said, "but that was interfered with to a certain extent, because, if you remember, the deadline for filing taxes was July 15, which means there was a lot of extra money coming in in July of 2020."
Giertz's Flash index has leveled off at 105.8, pretty much the same as last month's 106.0. The greater above 100, the greater the growth.
Dave Dahl can be reached at news@wjbc.com