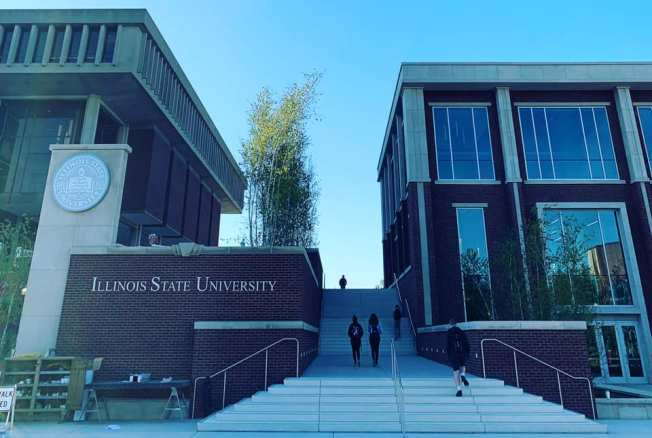 By HOI ABC
NORMAL – Illinois State University is seeking permission from its governing board to sell almost 26 acres of land northeast of campus that used to be bustling with activity, but is vacant now.
Shelbourne Apartments is at the corner of Shelbourne Drive and Beech Street in Normal, formerly the site of 100 townhouse apartments that used to be home to students with families, graduate students, and international students.
Built in 1971, the university shut down the residences four years ago.
At its meeting Friday morning, ISU's Board of Trustees is being asked to declare property as surplus, then put it up for sale.
The sale process includes obtaining an appraisal for the fair market value of the property.
Trustees are scheduled to meet Friday at 9 a.m. in the Brown Ballroom of the Bone Student Center.