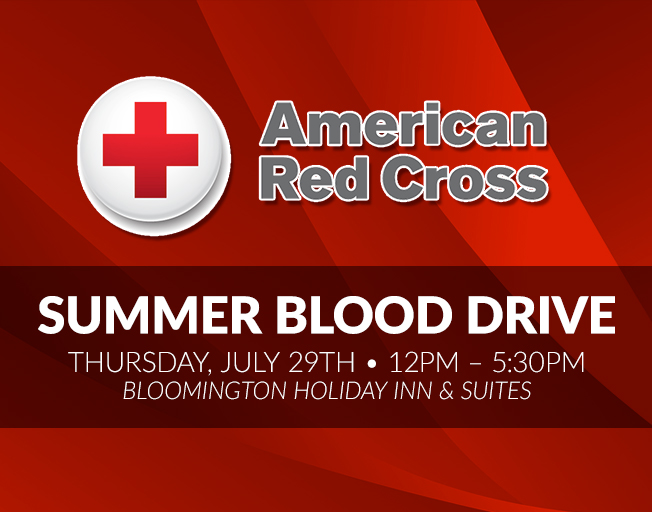 Join WBNQ, B104, WJBC and 93.7 NASH Icon in July to help with the Summer blood shortage.
The 18th Annual Summer Blood Drive Event with Avanti's at the Holiday Inn & Suites – located just one block west on Empire from the Avanti's eastside Bloomington location. Blood drive hours are from 12:00pm – 5:30pm. Presenting donors will receive a $10 Amazon gift card by email and a coupon for a free Avanti's Gondola, while supplies last.
Thursday, July 29, 2021
12:00 – 5:30pm
Holiday Inn & Suites Ballroom
3202 East Empire Street
Bloomington, IL 61704
Schedule an appointment for the 18th Annual Summer Blood Drive with American Red Cross by calling 1-800-REDCROSS or visit the redcrossblood.org.
If you can't make it for Thursday, July 29th, then mark your calendars for the next Summer Blood Drive on Monday, August 16, 2021.