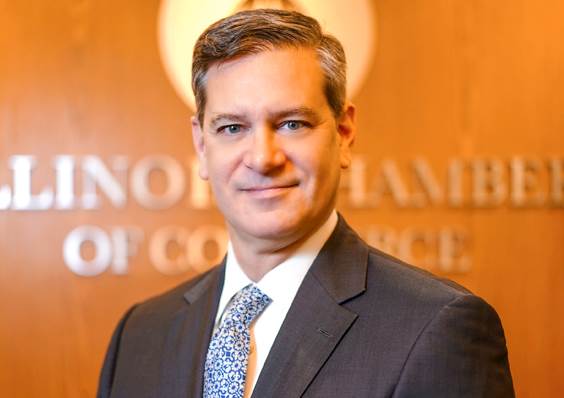 By Dave Dahl
SPRINGFIELD – An Illinois business leader is finding it easy to keep from getting overexcited about a new ranking that has the state Number One in the nation.
Site Selection magazine rates Illinois tops in sustainable development, as businesses can easily find LEED-certified buildings and access renewable energy.
"For the overall business community, you've got to take a look at what the cost of that is from one business to another. Is it really benefiting small businesses as they come out of the COVID recession?" said Todd Maisch, president of the Illinois Chamber of Commerce. "It's one snippet. I wouldn't read any too much into this one rating."
"Illinois scored particularly well in our index where LEED-certified and Energy Star buildings were concerned, as well as in per-capita calculations of renewable energy deployment and facility investments from cleantech industries," said Adam Bruns, the managing editor of Site Selection, in a statement provided by the state's Department of Commerce and Economic Opportunity.
Maisch says Illinois is unlikely to stand up enough of a renewable-fuel infrastructure fast enough to meet its goals to phase out fossil fuels. As for negotiations which could bring lawmakers back to Springfield as soon as August, Maisch has not heard much encouraging about a balanced approach, though there is no bill, either.
Dave Dahl can be reached at news@wjbc.com