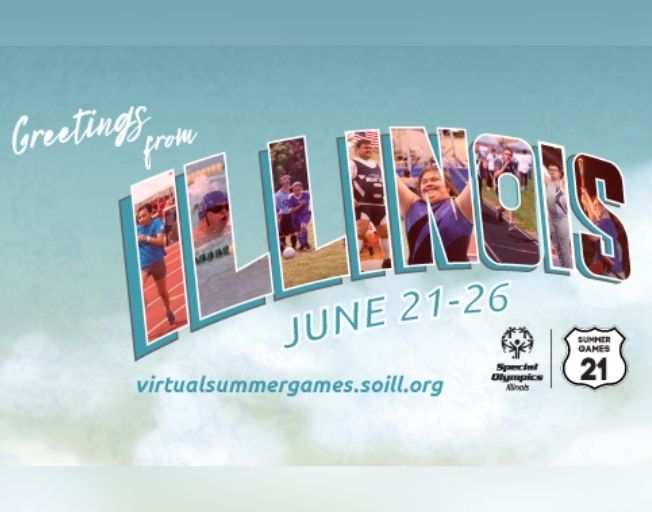 Special Olympics Illinois is hosting the 2021 Virtual Summer Games online this June 21-26!
The Special Olympics team has been working hard to create daily activities for the SOILL athletes, coaches, volunteers, and other members of our community to enjoy during the week-long virtual event. Some of the highlights include the Virtual Torch Run, Craft Night, Family Fun Night, Workout offerings, sessions from the athlete leaders, and more! To view the full schedule of virtual events and register to participate, CLICK HERE.
Also being offered to the SOILL athletes is the Virtual Summer Games Pentathlon. This takes all the sports offered at a traditional Special Olympics Illinois Summer Games and rolls them into one event. Athletes will choose five sports from the offering. Each sport is represented with one or two events to select.
Finally, be sure to tune in on Saturday, June 26 at 6:30 PM CT for the main event — the 2021 Summer Games: Virtual Celebration! This primetime event will be available to watch live on the Special Olympics Facebook page, Twitch channel, or on the Virtual Summer Games website.