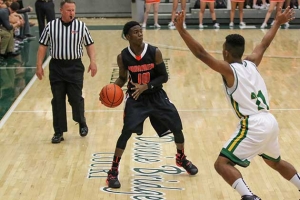 By Blake Haas
BLOOMINGTON – According to the President of the Bloomington-Normal Officials Association, the shortage of officials is growing by the day.
Speaking with WJBC's Scott Miller, Derek Sieg said the need is high from elementary to high school sports, and the problem is two-fold.
"We've had some very good officials move away. I can think of at least two when the Mitsubishi plant (in Normal) closed, very good officials that had to move to a part of the country to have a similar job. And then we just have people that are retiring, and we're not able to fill those with young officials quickly enough. We can get some officials started, and then after a few years, they kind of get weeded out. So the ones that we're able to recruit we're having difficulty retaining."
Sieg said the association and the Illinois High School Association (IHSA) have been campaigning statewide to get more officials, but the shortage continues.
"Most of us (in the association) started when we we're in college, we just started doing some intramurals at the colleges we attended, or we might have done some youth sports when we were younger. I actually did start as an American Legion umpire when I was about 15 or 16 and got my IHSA licenses at 19. So a lot of us have done it at that age, and we just don't have enough people at that age getting started in it.
That's what we really need to maintain this long-term. Of course, we are going to welcome people in their 30's, 40's and 50's; we need officials and their good people there too. But to be able to sustain some of these, we really need some good young people to step up so that we can continue to give back just like those of us who have been doing this for a while have been doing for many years."
Sieg added the need is so great some umpires have been officiating games with a one-person crew when the minimum is two.
LISTEN: Derek Sieg, President of the Bloomington-Normal Officials Association spoke with WJBC's Scott Miller. 
Pres. of the Bloomington-Normal Official's Association: "We are in need of officials in all sports" https://t.co/DOLUU9eKkr

— WJBC AM-1230 (@WJBC) May 10, 2021
For those interested in becoming an official, information can be found on IHSA.org.
Blake Haas can be reached at Blake.Haas@Cumulus.com.