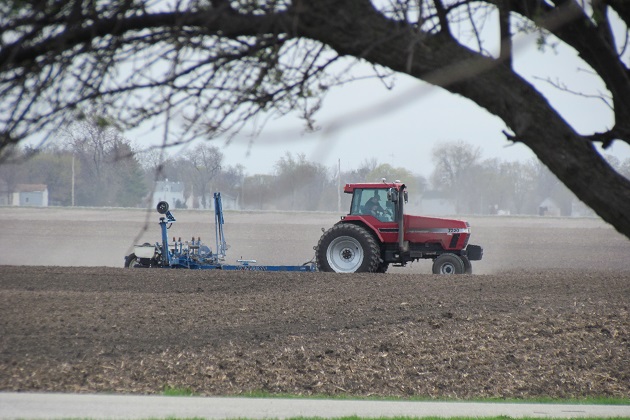 By Dave Dahl
SPRINGFIELD – Let's talk crop progress! And there is some progress to report.
"Our corn planting in Illinois is now five percent finished," said Mark Schleusener, Illinois state statistician for the USDA National Agricultural Statistics Service. "That compares to one percent one year ago and one percent for the five-year average. Three percent of winter wheat acres are now headed. That compares to one percent last year and two percent normally. The condition of the winter wheat crop is reported as 73 percent good-to-excellent. That is nearly the same as one year ago."
Schleusener said the weather was warm and wet, state averages almost sixty degrees and almost two inches, both well above normal.
Dave Dahl can be reached at news@wjbc.com