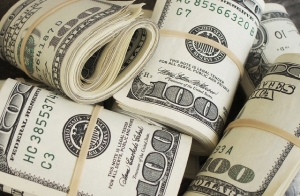 By Blake Haas
BLOOMINGTON – As the number of COVID-19 cases slowly declines, one financial advisor, says the economy could improve rapidly as more vaccines become available.
Kevin Kingston with Savant Wealth Management said although wall street sectors have been mixed, "pent-up demand" could help increase the economy.
"That's really coming from more vaccines being rolled out. (The) virus becoming somewhat less of a concern, fortunately around the world. You look at some of the really small countries like Israel, I mean, they have virtually vaccinated almost their entire population."
In late February, Johnson and Johnson joined Pfizer and Moderna as the third COVID-19 vaccine approved by the Food and Drug Administration (FDA) for emergency use.
"At this point, Pfizer and Moderna should be manufacturing a lot of the vaccine, and then it's just a matter of getting it distributed," Kingston told WJBC's Marc Strauss. "So we should start to see it improve very rapidly. So I think you're absolutely correct; there is a lot of optimism that getting enough people vaccinated, we're going to see this virus become less of a concern over time."
In the last week of February, around 748,000 Americans filed for unemployment while lawmakers continue to debate President Joe Biden's $1.9 trillion 'American Rescue Plan.'
Blake Haas can be reached at News@WJBC.com.