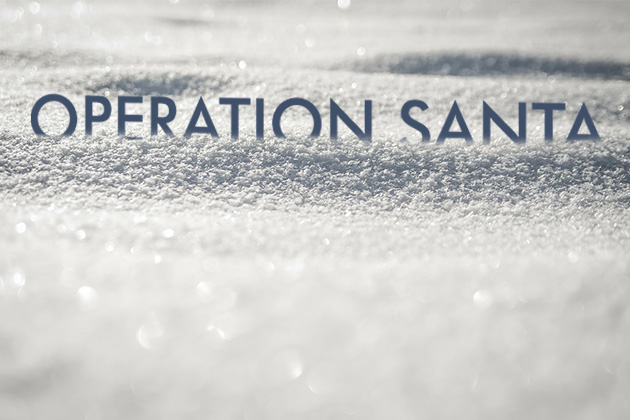 Operation Santa is the largest stocking drive in the nation and they are looking for your help collecting items this October.
Operation Santa has sent over 200,000 stockings to our deployed troops in places like Iraq, Afghanistan, Japan, South Korea, Djibouti, Algeria, Kosovo, Bosnia, and Kuwait. They would love your help in collecting monetary donations or goods for the stockings, which will be sent out before Thanksgiving.
Drop-off locations will be out from now through October 31st at some Bloomington-Normal area locations including: AB Hatchery, Growing Grounds, Normal Police Department and more. To find the full list of donation locations, please visit operationsanta.us.
Some of the donation items Operation Santa is looking for include lip balm, small bags or sticks of jerky, individually wrapped Rice Krispies treats and granola bars, trial-size toothpaste and dental floss, pocket packs of tissues, greeting cards and so much more. Find a full list at operationsanta.us. Please remember, Operation Santa cannot accept any items that include glitter as it can put our heroes at risk. 
If you'd like to help with a monetary donation to help offset the cost of shipping (their biggest expense) you can do so by CLICKING HERE for details.
Keep up to date with the following links: